Gerard Butler Action Thriller 'Plane' will be Followed by 'Ship'
Mike Colter will headline the new movie––but there's no word yet on whether Butler himself will be back.
There's simplicity in storytelling and then there's the quick, easy-to-understand but also easy-to-joke-about nature of this year's Gerard Butler-starring action thriller 'Plane'.
The internet naturally had a lot of fun when 'Plane' was announced, becoming the latest movie in which Butler has trouble in the air (or, in this case, the real trouble started when the plane crashed).
'Plane', which landed in theaters last month starred Butler alongside Mike Colter, Tony Goldwyn, Daniella Pineda, Lilly Krug and Paul Ben-Victor.
Jean-François Richet called the shots, working from a script by writers Charles Cumming and J.P. Davis. With a $25 million budget, the indie release has so far earned more than $43 million worldwide. So of course, a sequel is now on the way. The title this time? 'Ship'!
According to Variety, 'Ship' will pick up where the original left off but focus on Colter's character.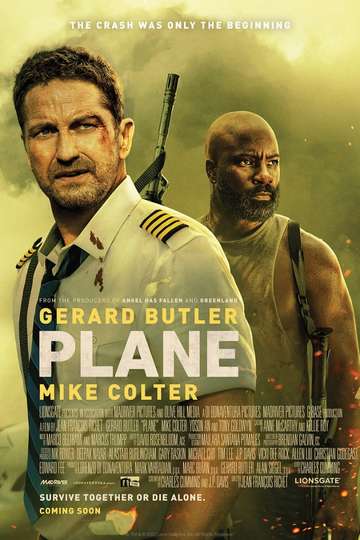 What was the story of 'Plane'?
For those who have yet to sample the testosterone-driven delights of 'Plane', here's a basic briefing.
Pilot Brodie Torrance (Butler) saves his passengers on Trailblazer Flight 119 from a lightning strike by making a risky landing on a war-torn island––only to find that surviving the landing was just the beginning.
When most of the passengers are taken hostage by dangerous rebels, the only person Torrance can count on for help is Louis Gaspare (Colter), an accused murderer who was being transported by the FBI. In order to rescue the passengers, Torrance will need Gaspare's help, and will learn there's more to Gaspare than meets the eye…
What will 'Ship' be about?
It might not have either writers or a director officially aboard yet, but 'Ship' has a concept…
Following a high-octane showdown with the local militia on Jolo's shores, Gaspare manages to commandeer a fishing boat and escape the Philippines. But he's not out of the woods yet: the media circus surrounding Flight 119 has elevated his public profile, making him the subject of an international manhunt.
Hoping to stay under the radar and get far away from his last known location, Gaspare hops aboard a cargo ship in East Asia that's bound for South Africa. But as he settles in for a long voyage, the stowaway discovers that the ocean vessel is transporting more than goods—it's also being used as a ferry for a human trafficking ring.
A strong moral code won't allow Gaspare to simply stand by, so he once again puts his own freedom on hold. Together with the ship's second mate, a last-minute addition to the crew who was unaware of its illicit activities, and a passenger with military experience and a bone to pick, Gaspare embarks on a mission to take down the ship's corrupt captain, keep its innocent passengers safe, and liberate its captives.
The big question is whether Butler's pilot character who––spoiler alert––also survives the first movie will show up to help out.
We can't help but think the producers missed a trick not calling this next film 'Train', with 'Automobile' waiting in the wings, but we suppose that a train wasn't the best mode of transport off the island…
Other Movies Similar to 'Plane:'
'Plane' was written by Charles Cumming and J.P. Davis, directed by Jean-Francois Richet, and stars Gerard Butler, Mike Colter and Tony Goldwyn. The movie was produced by Di Bonaventura Pictures, G-BASE, and Lionsgate, and was released in theaters on January 13th, 2023.