Katie Holmes to Star in Horror Sequel 'The Boy 2'
"The Boy 2" has found its leading woman.
Katie Holmes will headline the sequel to 2016 horror hit "The Boy," which centered on a creepy doll named Brahms. In the sequel, Holmes will play a character named Liza, who also comes across the titular object of horror.
Here's the flick's official synopsis, according to The Hollywood Reporter:
The horror thriller will portray a young family moving into an estate, where their young son soon makes an unsettling new friend, an eerily lifelike doll he calls Brahms.
Holmes is following in the footsteps of "Walking Dead" star Lauren Cohan, who starred in the first "Boy," playing a nanny hired to care for what she assumes is an actual 8-year-old boy -- but turns out to be Brahms instead. We don't know how he winds up with Holmes's family in this new flick, but uh, maybe someone should just throw away this doll? Food for thought.
Of course, such a simple solution would rob moviegoers of their recent obsession with creepy dolls, which is proven by the success not only of the original "Boy," but the wildly popular "Annabelle" series, which is currently churning out a third installment. There's also a reboot of the "Child's Play" series (a.k.a. the Chucky movies) in the works, if that wasn't enough for you.
"The Boy 2" starts production in 2019. Get ready for more nightmare fuel for years to come.
[via: The Hollywood Reporter]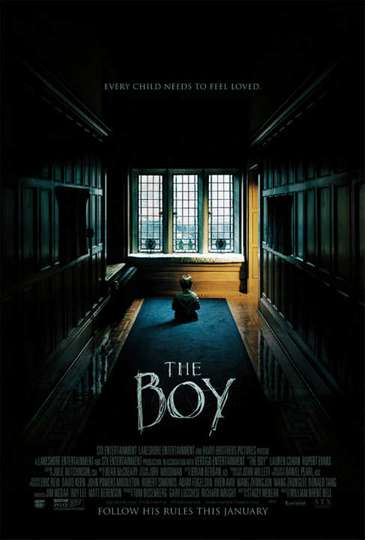 "Every child needs to feel loved."
1 hr 37 min
Jan 22nd, 2016
Showtimes & Tickets
An American nanny is shocked that her new English family's boy is actually a life-sized doll. After she violates a list of strict rules, disturbing events make her... Read the Plot