Meet the Kids from Stephen King's It
What's it really like working with a demonic clown. The young actors in Stephen King's "It" got up close and personal with Pennywise, leaving them with the same thrills and chills on set as audiences will experience in theaters, plus the excitement of appearing in what may be one of the biggest movies of the years.
"It was an awesome, traumatizing experience," Chosen Jacobs tells Made in Hollywood reporter Patrick Stinson.
To ensure maximum shock value, the kids went a month filming together before they ever saw Bill Skarsgard in clown regalia.
"He was kind of hidden from us," says Jaeden Lieberher. "We didn't know what he was going to look like. We didn't know how he was going to act at all. (When) we finally had a scene with him. It was very scary."
"It was very scary," agrees Dylan Grazer.
https://www.youtube.com/watch?v=N0Q-uk9ARlQ
Well, maybe not all the time, says Sophia Lillis, who at first couldn't get past how tall the clown was. "Him trying to get through the door was kind of funny," he says.
Plus, she struggled with the juxtaposition of the friendly Skarsgard with his creepy character.
"He's a very nice person in general," she says. "So talking to me with that clown makeup and clown costume on, trying to kill me, it's unsettling."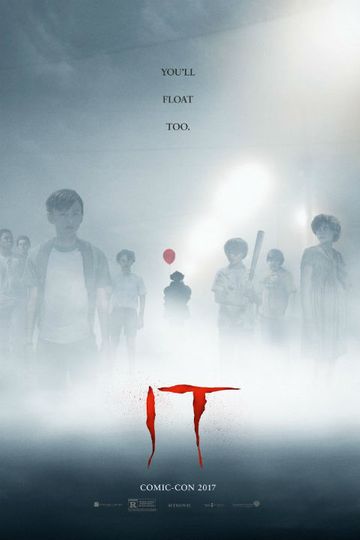 "Your fears are unleashed"