Melissa McCarthy Wants to Make a Bunch of 'Ghostbusters' Sequels
The "Ghostbusters" reboot starring a fabulous female foursome hasn't even hit theaters yet, but two of its leading ladies say they definitely want to make a sequel -- and the sky's the limit on just how many follow-ups there are.
That's the word from Melissa McCarthy and Leslie Jones, who recently spoke with The Hollywood Reporter about the flick. McCarthy, who plays paranormal researcher Abby Yates in the movie, gushed about her fellow costars -- Jones, Kristen Wiig, and Kate McKinnon -- and said that she was down for a surprising number of sequels.
"I would do 102 more of these," McCarthy told THR. "I will literally show up for [director] Paul Feig and these women no matter what. I'll show up for plays in a backyard."
Jones, who plays MTA worker-turned-Ghostbuster Patty Tolan, was equally effusive, telling THR, " ... [A]s many as they do, I'm there."
Right now, there's no specific plan for a sequel, as Feig explained in his own interview with the trade, though he said he was open to the idea ("It's such a fun world, the sky is the limit," he told THR). We'll keep our fingers crossed that fans will get to see more bustin' in the future.
"Ghostbusters" is due in theaters on July 15. Stay tuned for release dates for the next 102 flicks.
[via: The Hollywood Reporter]
Photo credit: ​Getty Images for Sony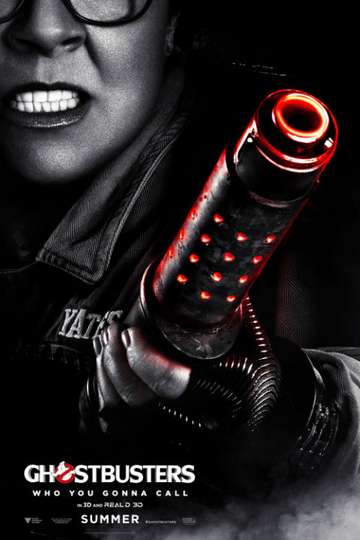 "Who You Gonna Call?"
1 hr 57 min
Jul 15th, 2016
Following a ghost invasion of Manhattan, paranormal enthusiasts Erin Gilbert and Abby Yates, nuclear engineer Jillian Holtzmann, and subway worker Patty Tolan band... Read the Plot