Apple TV+ Plans 'Prince of Tides' TV Series
The show would be a reboot of the 1991 series starring Barbra Streisand and Nick Nolte.
Apple TV+ has not been shy about adapting other media into TV series for its ever-growing output. The likes of 'Shining Girls', 'Slow Horses', 'Foundation', and 'Defending Jacob' have all had their origins in books.
Yet for 'The Prince of Tides', the streaming service is looking to pull off a similar trick to 'The Mosquito Coast', using a movie as its jumping off point.
Don't go expecting a paranoid patriarch trying to shield his family from the authorities though, as 'The Prince of Tides' will explore an even more troubled male figure at its core.
The 1991 movie, directed by Barbra Streisand and starring her alongside Nick Nolte, adapts Pat Conroy's novel (so the series will, by extension draw from a book), with Becky Johnston writing the script.
When a Southern born New York writer tries to commit suicide, her "unemployed-football-coach" twin brother, Tom Wingo (Nolte), comes to her aid. While tending to his sister Savannah's (Melinda Dillon) care, he meets her psychiatrist, Dr. Susan Lowenstein (Streisand), for whom he falls.
Dr. Lowenstein, desperate to unlock the door to her patient's self-destructive pattern, relies on Tom to be his sister's memory. What she doesn't realize is that the last thing Tom wants to do is remember. Haunted by a painful childhood and a domineering mother, Tom discovers the only thing worse than not remembering is not telling…
The result in theaters was a box office success and seven Oscar nominations, including Best Picture, Best Adapted Screenplay for Johnston and Conroy, Best Actor for Nolte, and Best Cinematography (for director of photography Stephen Goldblatt).
For the TV incarnation, 'The Help' and 'Ma' director Tate Taylor is on board to lead the writing team, with the scripts still being worked on as Apple develops the show. According to The Hollywood Reporter, it's apparently going well so far, as offers are being made to A-list performers ahead of a potential production start this summer.
And given its traumatic, emotional central story, it's not hard to see why it would attract actors, and why Apple thinks it could make for good TV; plus, the series format means the characters can be explored even more deeply than the strictures of a movie – even one that runs more than two hours – allows.
Taylor has had mixed fortunes on screens both big and small. While 'The Help' became a big success, and led to an Oscar for Octavia Spencer, other projects haven't turned out quite so well. He has worked on series including 'Grace and Frankie', but the last time he created a TV show, the result was 2020's 'Filthy Rich', which was unceremoniously pulled from the air after five episodes. With luck, he'll have more of an impact should the Apple series make it to screens.
Next up for Apple is 'The Essex Serpent', a miniseries starring Claire Danes and Tom Hiddleston, while the company has a variety of series in the works, including 'Bad Monkey', starring Vince Vaughn, and produced by 'Ted Lasso' boss Bill Lawrence.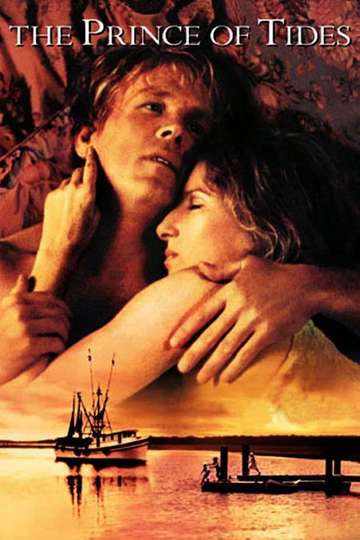 "A story about the memories that haunt us, and the truth that sets us free."
2 hr 12 min
Dec 25th, 1991
Showtimes & Tickets