'Ride Along 2' Trailer: Kevin Hart and Ice Cube Are Back to Catch the Bad Guys
Ready to "Ride Along" with Kevin Hart and Ice Cube again? Then, buckle up!
The boys are back in the new trailer for "Ride Along 2," the sequel to their hit buddy-cop comedy. This time around, Hart's Ben has graduated from the police academy, and he's partnered up with his soon-to-be brother-in-law, James (Cube).
They hit the road to Miami to track a fugitive criminal (Ken Jeong), and there, they have to team up with Olivia Munn's detective to take down one of the city's biggest drug dealers (Benjamin Bratt).
"Ride Along" was an out-of-nowhere mega-hit, raking in $153 million worldwide. The sequel looks like it hits all the same notes — Hart is bumbling and inexperienced, while Cube is foreboding and temperamental. The two play off of each other so well, and they've got great new ensemble members to add to the mix.
"Ride Along" opens in theaters January 15.
Want more stuff like this? Like us on Facebook.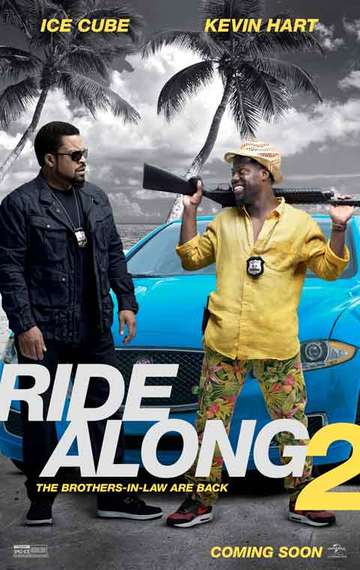 "The brothers-in-law are back"
1 hr 42 min
Jan 15th, 2016
As his wedding day approaches, Ben heads to Miami with his soon-to-be brother-in-law James to bring down a drug dealer who's supplying the dealers of Atlanta with... Read the Plot