'Saw 8' Gets New Title: 'Jigsaw'
"Saw 8," former "Saw: Legacy," has a new title: "Jigsaw."
Lionsgate confirmed the new title to Bloody Disgusting, and it refers to Tobin Bell's character, who teaches poor souls a lesson by placing them in a series of deadly situations and forcing them to find a way out.
Jigsaw has been dead several movies back in the horror franchise, but when has that ever stopped the murderous villain? Bell is
The sequel apparently is set 10 years after Jigsaw's death, with a new round of deaths terrorizing everyone. A synopsis:
One of the highest grossing Horror franchises of all time is back, taking the Jigsaw killer's signature brand of twisted scenarios to the next level.
"Jigsaw" as actually the title that original director James Wan had wanted to use for the first movie, so it seems like the movie is going back to its roots. Or perhaps rebooting the entire story — a possibility made more likely by the fact that this is the first installment not to have a numbered title.
"Jigsaw" opens in theaters October 27.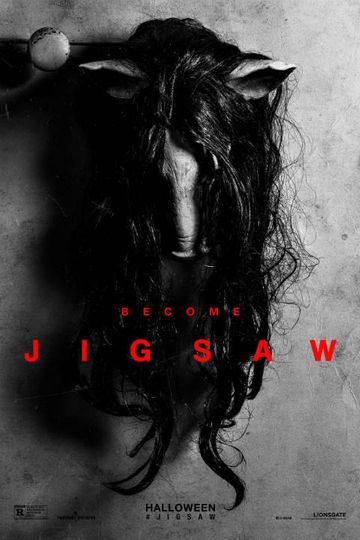 "A new game begins."
1 hr 32 min
Oct 27th, 2017
Dead bodies begin to turn up all over the city, each meeting their demise in a variety of grisly ways. All investigations begin to point the finger at deceased killer... Read the Plot