'Star Wars: Episode IX' Is Getting a Rewrite From 'Harry Potter' Playwright: Report
The Force is kind of like magic, so this should work. "Harry Potter and the Cursed Child" play writer Jack Thorne has been tapped to rewrite the script for "Star Wars: Episode IX,"The Hollywood Reporter reports.
Episode IX is being directed by Colin Trevorrow, with production eyed to begin in January 2018. Rian Johnson, who wrote and directed the upcoming Episode VIII, "Star Wars: The Last Jedi," was reported as having written a treatment for Episode IX, but he later took to Twitter to correct that. Trevorrow and his writing partner Derek Connolly reportedly wrote the most recent draft of the script. But it sounds like that draft will now be getting a new polish. British screenwriter/playwright Thorne has a long history of writing for television, and he also co-wrote the script for the upcoming Julia Roberts movie "Wonder." And Thorne already has a connection to Star Wars actor John Boyega (Finn) in that he wrote a new adaptation of the play "Woyzeck," with Boyega in the lead role, for the Old Vic Theatre in the U.K. (That's Thorne on the left in the photo above, with J.K. Rowling and John Tiffany; all three came up with the story for "Cursed Child" but Thorne is the one who wrote the stage play's script.)
Episode IX is scheduled for release May 24, 2019. "The Last Jedi" opens December 15 of this year.
Want more stuff like this? Like us on Facebook.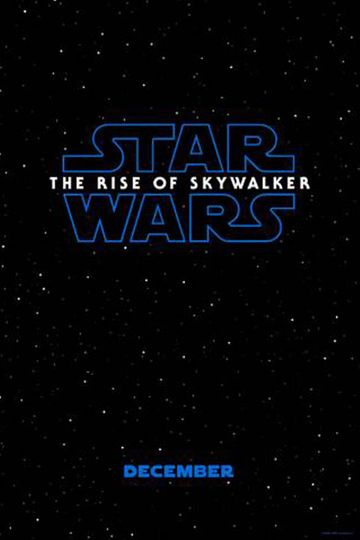 "Every generation has a legend"
2 hr 22 min
Dec 20th, 2019
The surviving Resistance faces the First Order once again as the journey of Rey, Finn and Poe Dameron continues. With the power and knowledge of generations behind... Read the Plot