Timothée Chalamet & Steve Carell Ready for Oscars With 'Beautiful Boy' Trailer
Keep a spot open on your 2019 Oscar ballot for "Beautiful Boy."
The trailer for the drug addiction drama just came out, with past Academy Award nominees Steve Carell and Timothée Chalamet looking ready to don tuxes again early next year.
"Beautiful Boy" is based on father and son David Sheff and Nic Sheff's memoirs on the family's struggle with Nic's meth addiction.
As Collider noted, Cameron Crowe previously intended to write and direct this adaptation, with Mark Wahlberg (!) as the potential star. Instead, director Felix Van Groeningen got Chalamet hot off his "Call Me By Your Name" nomination, with Amazon Studios hoping they have another "Manchester by the Sea" on their hands.
Here's the synopsis:
"Based on the best-selling pair of memoirs from father and son David and Nic Sheff, 'Beautiful Boy' chronicles the heartbreaking and inspiring experience of survival, relapse, and recovery in a family coping with addiction over many years.

Starring Steve Carell, Timothée Chalamet, Maura Tierney and Amy Ryan. In select theaters October 12."
This looks like it's focused on the father-son story, but never count out Amy Ryan or Maura Tierney when it comes to powerful performances too.
In "select theaters" October 12 means it'll most likely roll out wide a bit later -- keeping it in front of Academy eyeballs during Oscar season.
Here's the trailer:Here's the fantastic poster: Absolutely love that. Getting an "Ordinary People" feel from this, in the very best way.
Keep an eye out for this one on or after October 12.
Want more stuff like this? Like us on Facebook.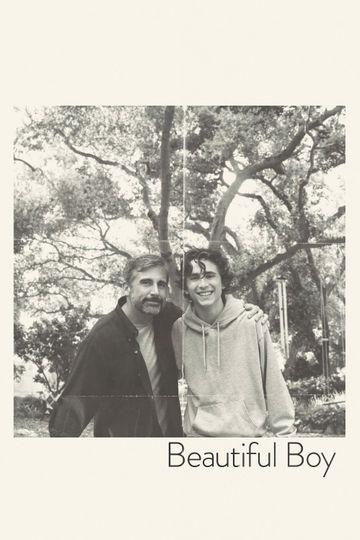 After he and his first wife separate, journalist David Sheff struggles to help their teenage son, who goes from experimenting with drugs to becoming devastatingly... Read the Plot