'Veronica Mars' Revival Officially Headed to Hulu, Watch Kristen Bell's 'Very Important Marshmallow Annoucement'
Mars Investigations is once again open for business.
On Thursday, actress Kristen Bell confirmed the news that Marshmallows have been waiting years to hear: "Veronica Mars" is officially set for a revival series, which will air on Hulu sometime in 2019. In a video message posted on her social media accounts, Bell said that all three previous seasons of the series -- which aired on The WB and The CW from 2004 to 2007 -- would be available to stream on Hulu next summer.
"Which is great," the actress continued, "because you'll need to brush up -- since we're making another one!"
Reports of such a revival first swirled last month, with sources saying that the show would be back in a limited-series capacity (a format that Bell herself has been talking about for a while). And don't worry, fans of NBC's "The Good Place" -- Bell's "Veronica" duties won't interfere with her starring role on that sitcom.
Hulu shared its own Marshmall-centric confirmation announcement on Thursday:
The streaming service also revealed that the new season would consist of eight episodes, and revolve around a single plot. Here's the official logline:
"Spring breakers are getting murdered in Neptune, thereby decimating the seaside town's lifeblood tourist industry. After Mars Investigations is hired by the parents of one of the victims to find their son's killer, Veronica is drawn into an epic eight-episode mystery that pits the enclave's wealthy elites, who would rather put an end to the month-long bacchanalia, against a working class that relies on the cash influx that comes with being the West Coast's answer to Daytona Beach."
We seriously can't wait. No word yet on an official premiere date, but we're looking forward to spending most of next summer bingeing old seasons (and the 2014 movie, which will also be available on Hulu) and getting ready for more "Mars."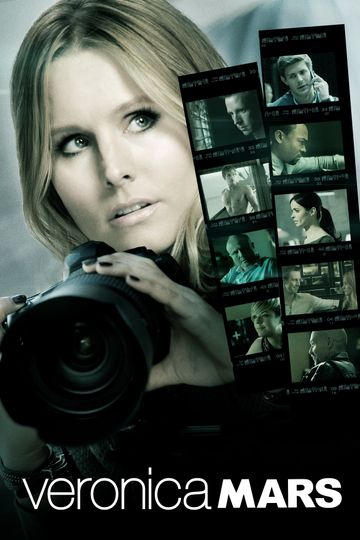 "She thought she was out."
1 hr 47 min
Mar 14th, 2014
Years after walking away from her past as a teenage private eye, Veronica Mars gets pulled back to her hometown - just in time for her high school reunion - in order... Read the Plot