What Movies Are Out: Fist Fight, A Cure for Wellness
What Movies Are Out - Fist Fight and A Cure for Wellness
A variety of scares await audiences at the box office this weekend, from Ice Cube's menacing glare in the comedy "Fist Fight" to hide-your-eyes shocks in the horror flick "A Cure for Wellness," and Made in Hollywood has all the behind-the-screen details in this week's episode.
On the receiving end of much of Cube's patented intimidation was costar Charlie Day, who wonders whether the rapper-turned-actor was born with that mean look.
"You think he came out scowling?" Days jokes to Made in Hollywood reporter Patrick Stinson. "It was intimidating. The stuff that we had to do face-to-face, I had a hard time looking him in the eye and keeping a straight face. But he can just lock own that scowl and stare you down."
https://youtu.be/0ba5CskP4fY
More movie scares come from "A Cure for Wellness," described by star Dane DeHaan as "the kind of movie that will have a ton if different reactions. I think it's the kind of movie that, yes, they'll be terrified, yeah, they will go on this wild ride."
Director Gore Verbinski tells reporter Damaris Diaz where he finds the frights.
"For something to be scare it has to tap into the: What is it about us? What's a contemporary fear? Why are we vulnerable to the pharmaceutical industry?" he says.
And if all goes according to plan, says costar Jason Isaacs, "You'll go on a journey full of dread and creepiness and fear and surprise and shock, and by the end you'll have one of those big experiences like a workout."
Now in its 12th season and airing every week in syndication across the United States, Made in Hollywood takes you to the set with directors, writers and producers, gives you an inside look at what's new in theaters and on the home screen, and shows how special effects and tech wizards pull off their complex magic to bring the biggest blockbusters to life. Made In Hollywood is produced and distributed by Connection III Entertainment Corp.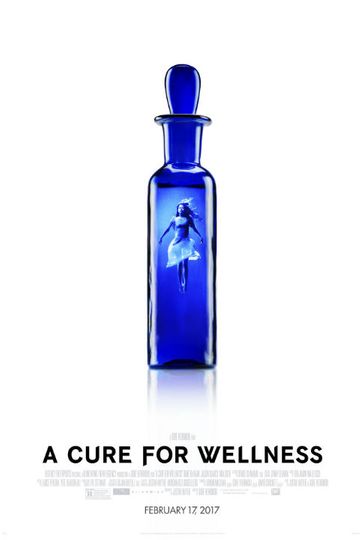 "There is a Cure"
2 hr 26 min
Feb 17th, 2017