Zac Efron Can Explain This Awful Crimped Eighth-Grade Hairstyle
"The Tonight Show Starrring Jimmy Fallon" and Jimmy broke out Zac's new cover of Men's Fitness. He wanted to know how Zac got to that point of hotness from the awkward crimped-hair throwback photo he just happened to have on standby.
Zac said the photo was of him at a summer camp for the arts. "I think I lied about my age to get in. I was actually an eighth-grader and they only let in juniors and seniors, and a few freshman, and I squeezed in. I got in as a freshman. So it was just me and a bunch of a lot older girls and they crimped my hair. And I thought I was awesome!" Jimmy asked if they just wanted to see how he'd look with crimped hair or what? "Anything they told me, I just said yes," Zac admitted.
Jimmy asked Zac if he thought he could still pull off that style (no one can!) then broke out a cheesy crimped wig. But Jimmy brought one for himself as well, so they both wore their wigs and started dancing, and they kept the wigs on during their Water War game ... at least until they got soaked, then had to take them off.
Both videos are fun, check them out:

Want more stuff like this? Like us on Facebook.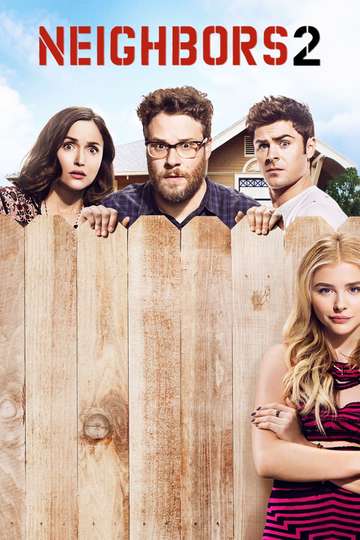 "New neighbors."
1 hr 32 min
May 20th, 2016
A sorority moves in next door to the home of Mac and Kelly Radner who have a young child. The Radner's enlist their former nemeses from the fraternity to help battle... Read the Plot