 "About Time" should have been a bigger deal. Released five years ago this week, the Richard Curtis-helmed film has EVERYTHING: Time travel, a scary-likable Rachel McAdams and so many feels. It's from the guy who gave us "Love, Actually" -- so why did Universal and Focus all but dump the movie? We'll never know, but it's in good company. Here are a few more films met with shrugs then but should be appreciated now.
'Body Double' (1984) We're not entirely sure why "Scarface" became such a smash hit but director Brian De Palma's follow-up film fizzled. We'd guess it has a lot to do with the fact that "Body Double" borrows liberally from the work of legendary director Alfred Hitchcock, particularly films like "Rear Window" and "Vertigo." But it's more than just an inferior copy; it's a visually stunning erotic thriller worth watching.
'About Time' (2013) There were all sorts of reasons to dismiss "About Time" upon its release, from the fact that it borrows a little too heavily from "Groundhog Day" to the presence of Rachel McAdams inviting all sorts of comparisons to "The Notebook." But taken on its own merits, "About Time" proves itself to be a likable romantic comedy with a neat little high-concept twist thrown in.
'Ladyhawke' (1985) While it garnered solid reviews at the time, many critics also slammed "Ladyhawke" for being a tonally inconsistent film. The argument being that the film's poetic beauty and tragic romance clashed badly with its anachronistic synthesizer score and Matthew Broderick's wisecracking sidekick character. But we think that bizarre juxtaposition is exactly what gives "Ladyhawke" its charm. You definitely won't find another medieval fantasy movie like this.
'Truly, Madly, Deeply' (1991) "Truly, Madly, Deeply" had the misfortune of opening so soon after the release of "Ghost." It tells a very similar tale of two lovers being reunited after one of them dies. But while many might have dismissed it as a mere imitator at the time, it really deserves to be appreciated on its own merits and for tis ability to combine whimsical humor with heartfelt romance.
'In the Mouth of Madness' (1994) Few directors seem to have become their own worst enemy as much as John Carpenter. Carpenter basically reinvented the horror genre in the late '70s and early '80s, but by the time the '90s rolled around the consensus was that the magic was no longer there. "In the Mouth of Madness" may not be an all-time classic like "The Thing," but it certainly deserves more consideration than it's been given. It's a clever psychological horror film that celebrates the work of writers like HP Lovecraft and Stephen King.
'Matchstick Men' (2003) You really never know what kind of movie you're going to get when Nicolas Cage is involved. That's why a lot of worthwhile Cage movies tend to get overlooked nowadays. This is one that definitely deserves another chance. Pair Cage with director Ridley Scott and you have all the ingredients you need for a memorable heist movie.
'Spartan' (2004) "Spartan" is one of those movies that failed to make a dent at the box office but found a second lease on life on home video. Honestly, who wouldn't want to watch a Tom Clancy-style thriller written and directed by David Mamet? With Val Kilmer starring, you can just pretend it's a much brainier "Top Gun" spinoff.
'Solaris' (2002) Steven Soderbergh and James Cameron teamed up for this adaptation of the Russian sci-fi classic novel and the box office results were terrible, at best. It's too bad, because this movie is a chilling and emotional exploration of how much memory and experience determines who another person is to someone they love, and how real they are versus the version of them that we've constructed in our minds. Basically, the movie asks very heady questions in between Clooney giving a nuanced and subtle performance as the film slow-burns all of its 90-some minutes to a metaphysical twist/gut punch of an ending as it asks "do we really know someone or just the idea of them?"
'Carlito's Way' (1993) Looking back at the 1990s, it's easy to remember the big commercial hits ("Jurassic Park," "The Matrix") and the critical darlings ("Pulp Fiction") that helped shape the movies made -- and the way we've looked at them -- since then. And then, of course, there are the movies that we just sadly do not think about enough, if we think about them at all. Not just obscurities or lesser works that somehow got overshadowed, but those star-studded studio movies that sometimes seem forgotten -- and certainly go under-appreciated -- as time moves on.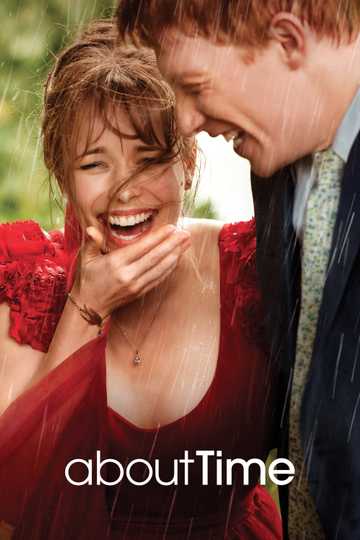 About Time
The night after another unsatisfactory New Year party, Tim's father tells his son that the men in his family have always had the ability to travel through time. Tim can't change history, but he can change... Read More