 There may not be a director yet for "Furious 8," but according to star Vin Diesel, there are still some big things in store for the franchise.
Diesel took to his Facebook page on Friday to announce that not only is he hard at work on helping develop the eighth flick in the franchise, but that the series (or in his words, "SAGA") would continue for a new trilogy, before wrapping up with a 10th film. Those ambitious plans are the reason, according to Diesel, that "Furious 8" doesn't have a director yet, refuting claims that multiple people have turned down the job, thanks in part to his own difficulty during the production of "Furious 7." (Studio Universal has also denied those claims.)
In his Facebook post last week, Diesel indicated that he had huge influence in selecting a director for not only "Furious 8," but the next two films as well, and the actor said he was working closely with producer Neal Moritz and Universal to decide who would helm each installment of this new trilogy. Diesel then promised that his next post would reveal those directors, though when he updated his page again on Sunday, there was still no progress on that front; instead, Diesel thanked fans for their patience with the process, and for their loyalty to the series.
As ScreenCrush notes, a trajectory for three more "Furious" flicks would likely mean that "Fast & Furious 10" would come out around 2021, and locking in directors for a project so far in advance is uncommon. But could Diesel be plotting to direct one (or all) of the movies himself? The rumor mill certainly thinks he's gunning for the job, and fans on his Facebook page apparently want to see it happen, too.
We'll have to wait and see how this shakes out in the coming weeks and months. But we can guarantee that Diesel will have plenty to say about it, regardless of what happens.
[via: Vin Diesel, h/t Screen Crush]
Photo credit: Getty Images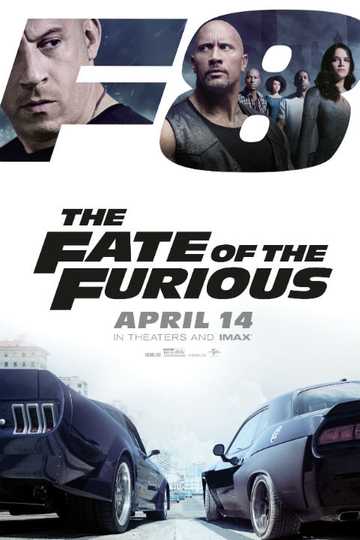 The Fate of the Furious
When a mysterious woman seduces Dom into the world of crime and a betrayal of those closest to him, the crew face trials that will test them as never before. Read More