 While we generally feel a bit of malaise any time Hollywood announces a new reboot, we have to say that this one sounds pretty awesome: Sandra Bullock is reportedly set to play the lead in a new, all-female "Ocean's Eleven" flick.
The Playlist reports that this film is inspired by the George Clooney-starring trilogy from the early 2000s (a reboot itself of the original 1960 Rat Pack version), and Bullock will step into Clooney's ringleader role, this time heading up a team of women. No concrete plot has been revealed just yet, though according to The Playlist, a draft from screenwriter Olivia Milch ("Queen & Country," "Little Women") has already been delivered.
"It's unclear how directly connected (or not) this remake/reboot/sequel/spinoff will be to the [Steven] Soderbergh pictures," The Playlist reports, "but everyone is keen on this new 'Ocean's' project, and sources tell us Clooney may even cameo as Danny Ocean."
The project -- which has apparently been in the works since fall 2014, per The Playlist -- came about in part thanks to Bullock's recent collaboration with Clooney on "Our Brand Is Crisis," which was originally to have starred the actor (he serves as a producer on the flick). Instead, Bullock -- who's remained close with Clooney since they worked together in "Gravity" -- took his place, gender-swapping the role, and that seems to be (partially) the inspiration for this new film.
Director Gary Ross ("The Hunger Games," "Seabiscuit," "Pleasantville") is also reportedly attached to the movie. Sounds like a pretty winning creative team. Our fingers are crossed that this one pans out. Stay tuned.
[via: The Playlist]
Photo credit: Getty Images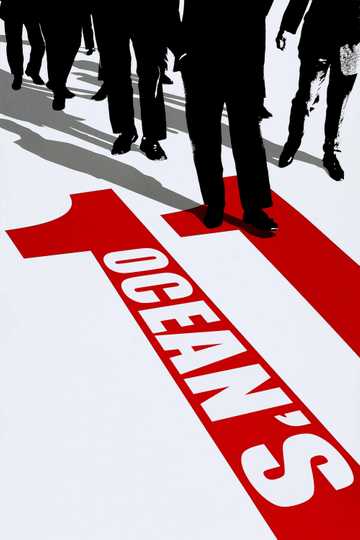 Ocean's Eleven
Less than 24 hours into his parole, charismatic thief Danny Ocean is already rolling out his next plan: In one night, Danny's hand-picked crew of specialists will attempt to steal more than $150 million... Read More