7 Reasons Why 'Gods of Egypt' Was an Epic Box Office Flop
Forget "13 Hours." With "Gods of Egypt," 2016 has its first bonafide megaflop.
That may seem a harsh way to describe a movie that opened near the high end of predictions, with an estimated $14.0 million, placing second only to the still-unstoppable "Deadpool." But remember, "Gods" cost a reported $140 million to make and was supposed to launch the next big fantasy franchise for Lionsgate, the studio behind the "Hunger Games" and "Divergent" films. This weekend's figures make the prospect of lucrative sequels very doubtful, especially since the movie looks like it's going to struggle to earn back even a fourth of its budget in American multiplexes.
In retrospect, it's hard to figure why the studio gambled so much on this film, given all the strikes against it that are apparent now. For instance:
1. The Casting Game of Thrones." Actually, Butler does well in the right circumstances, which is why there are higher hopes for his "London Has Fallen" action sequel, opening next weekend.
It's possible that there are Butler fans who didn't want to blow their money on the unknown-quantity "Gods" because they're saving it for the actor's more familiar franchise next week. But just because he excelled in a swords-and-sandals epic a decade ago doesn't mean he should be the go-to guy for ancient-world action spectacles.
2. The Whitewash This was the even bigger problem with the casting: that the main roles were almost entirely played by white actors. It's not just an #OscarsSoWhite thing; the time seems to have passed when you could get away with casting an Egyptian story with so few brown performers in it.
In 2014, Ridley Scott famously said he couldn't have financed his $140-million Egyptian epic, the biblical "Exodus: Gods and Kings," without a predominantly white cast. But having Christian Bale and box office non-entities like Joel Edgerton didn't help either. That movie opened with $24.1 million and topped out at $65.0 million in North America. You'd think the makers of "Gods of Egypt" would have learned from "Gods and Kings" and gone for historical accuracy over cynical pandering, but they didn't, and the result backfired. When the trailers for the new film came out last fall, the backlash was so loud that both director Alex Proyas and Lionsgate issued statements apologizing for the miscalculation. That bad press might not have kept moviegoers away this weekend, but it didn't help.
3. The Testosterone How did Lionsgate think this was going to be the next "Hunger Games" or "Divergent?" Two things those franchises had in common: they were based on best-selling book series, and they had likable teenage-girl heroines. "Gods" has no literary pedigree and is pretty much a sausage fest.
4. The Filmmakers Alex Proyas used to be considered a truly visionary director, thanks to cult hits "The Crow" and "Dark City" (pictured). More recently, he's made big, corporate action/sci-fi movies like "I, Robot" and "Knowing." He's working here with the screenwriters behind (woof) "Dracula Untold" and "The Last Witch Hunter," both movies that critics and audiences alike rejected.
5. Really Bad Reviews With a team like that, it's no wonder that "Gods of Egypt" received such dismal reviews (13 percent fresh at Rotten Tomatoes, 24 at Metacritic). But even audiences gave it poor word-of-mouth, judging by the film's B- grade at CinemaScore.
6. The Videogame-y Visual Effects No doubt Lionsgate was hoping that the movie's 3D bookings would bring in more money, but by many accounts, "Gods"' visuals weren't that impressive -- with creatures and sets that would have been more at home in a video game than on the giant screen. American audiences have shown that they're not willing to pay extra for 3D unless the movie offers a real treat for the eye.
7. The Timing Not only was positioning the movie a week before Butler's "London Has Fallen" (above) a bad idea, but so was putting it in the sights of "Deadpool," which earned another estimated $31.5 million this weekend. In fairness, everyone underestimated "Deadpool." Still, when action/fantasy fans have a choice between a contemporary Marvel superhero movie and an unfamiliar adventure set in the ancient world, it's not hard to guess which one they'll pick.
It's not all bad news for "Gods of Egypt." The movie has already earned an estimated $38.2 million overseas, which isn't earth-shattering, but that total is nearly three times what it earned here. Foreign moviegoers have certainly shown themselves to be less picky than homegrown audiences about the quality of their action movies, non-diverse casting, and ho-hum 3D.
Still, after you take away marketing costs and the share of revenue that goes to the theaters, "Gods" will have to earn about $305 million overseas just to break even. Anyone who thinks that'll happen is living on de banks of de Nile.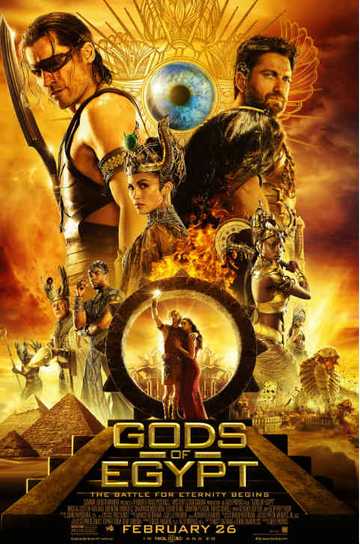 "The battle for eternity begins"
A common thief joins a mythical god on a quest through Egypt. Read the Plot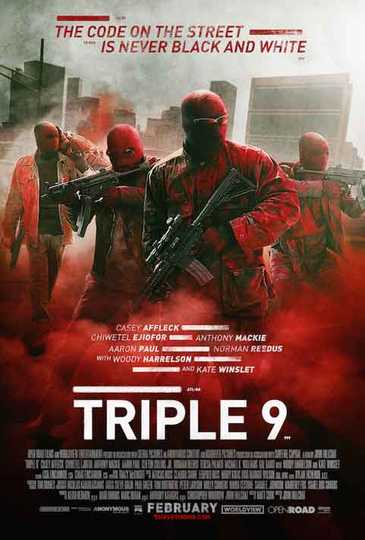 "The Code on the Street is Never Black & White"
1 hr 55 min
Feb 26th, 2016
A gang of criminals and corrupt cops plan the murder of a police officer in order to pull off their biggest heist yet across town. Read the Plot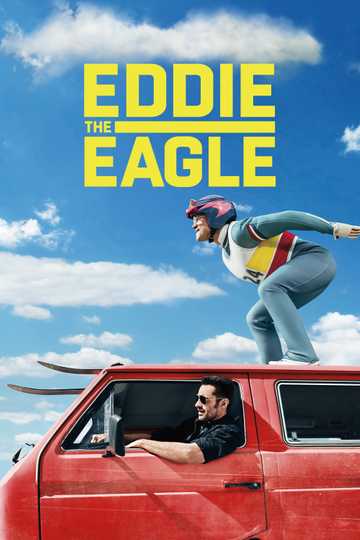 "Win or lose, always aim high."
1 hr 46 min
Feb 26th, 2016
The feel-good story of Michael 'Eddie' Edwards, an unlikely but courageous British ski-jumper who never stopped believing in himself—even as an entire nation was... Read the Plot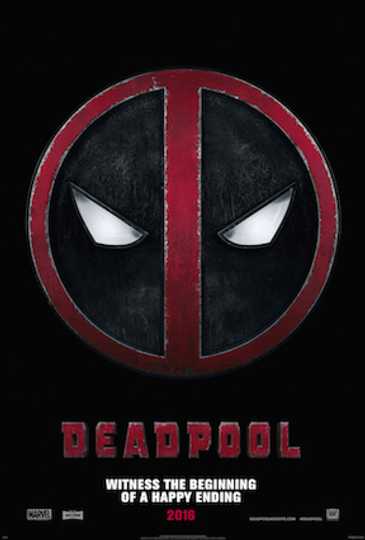 "Witness the beginning of a happy ending."
1 hr 48 min
Feb 12th, 2016
The origin story of former Special Forces operative turned mercenary Wade Wilson, who, after being subjected to a rogue experiment that leaves him with accelerated... Read the Plot