 Prince William and Prince Harry got to live out many "Star Wars" fans' dreams when they recently visited the set of "Episode VIII," now filming in England. But apparently being royalty doesn't just get you cool perks like a behind-the-scenes tour of a hotly-anticipated sequel -- it also gets you a cameo in said sequel.
A new report from UK tabloid The Daily Mail claims that the British brothers shot the not-so-secret-anymore cameos during their set visit last week, where they met with cast and crew members, hugged it out with Chewbacca, and had a lightsaber duel, among other fun. That fun also allegedly extended to filming an actual scene for the flick, in which they dressed up as Stormtroopers, and worked with Daisy Ridley, John Boyega, and series newcomer Benicio del Toro.
Here's the scoop, per The Mail:
A source told The Mail on Sunday: 'The line given was that they were going to have lunch and a private tour of the rest of the set. What really happened is that the director came over and told them it was time to "get suited" and off they went to the wardrobe department.

'The Princes dressed up in full Stormtrooper gear and filmed a scene in which Rey and Finn infiltrate a secret base. The rebel characters are in a lift with Benicio del Toro's character when a group of Stormtroopers enter – two of whom are William and Harry.'
The Mail contacted a spokesperson for the royals, who would "neither confirm nor deny" William and Harry's part in the film. "The Princes had a great day showcasing the British talent behind Star Wars," the spokesperson said, echoing the official reason given for the royals' visit (William is the president of the British Academy of Film and Television Arts, or BAFTA). Disney had no comment on the alleged cameos.
According to the tabloid, this could be a similar situation to James Bond star Daniel Craig, who filmed a secretive Stormtrooper cameo for "Star Wars: The Force Awakens," but denied his presence in the flick until his name popped up in the credits (his Stormtrooper code name was JB-007, a wink to his onscreen alter ego). Several other actors made similar cameos in "The Force Awakens," so it's not entirely outside of the realm of possibility that the princes could pop up, too. Guess we'll have to wait until the "Episode VIII" credits roll to know for sure.
"Star Wars: Episode VIII" is due in theaters on December 15, 2017.
[via: The Daily Mail]
Photo credit: Getty Images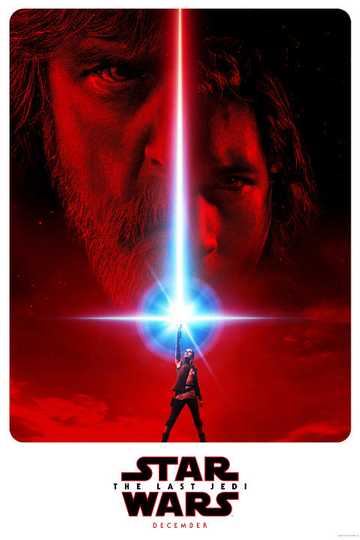 Star Wars: The Last Jedi
Rey develops her newly discovered abilities with the guidance of Luke Skywalker, who is unsettled by the strength of her powers. Meanwhile, the Resistance prepares to do battle with the First Order. Read More