 Lupita Nyong'o may be continuing her fruitful relationship with Disney: The Oscar-winning actress is reportedly in talks to star in Marvel's upcoming "Blank Panther" flick.
According to The Hollywood Reporter, Nyong'o is currently negotiating with the studio to appear alongside Chadwick Boseman in the hero's standalone film. No details about her role have been revealed, though THR reports that she'll be playing T'Challa/Black Panther's love interest.
That love interest could be any number of characters featured in the "Black Panther" comics, with HitFix reporting that the most high-profile candidate, from a purely canonical standpoint, would be Ororo Munroe, a.k.a. "X-Men" mutant Storm. But since rival studio Fox has the exclusive film rights to the "X-Men" universe, Ororo is almost certainly out; instead, the site has a few other theories about who Nyong'o might play that are worth exploring (including a character similar to one who made her debut alongside Boseman in last week's "Captain America: Civil War").
If the actress does indeed join the flick, it will be her fourth collaboration with Disney, following her blockbuster success in "Star Wars: The Force Awakens" and "The Jungle Book," and the upcoming drama "The Queen of Katwe." She's also set to reprise her "Force Awakens" role as Maz Kanata in 2017's "Episode VIII."
It seems like the Mouse House is very much in the Lupita Nyong'o business, and we can't blame them. We just hope Marvel fans are ready to experience the actress's awesomeness when she sizzles onscreen opposite Boseman.
"Black Panther," directed by Ryan Coogler ("Creed"), is due in theaters on February 2, 2018.
[via: The Hollywood Reporter, HitFix]
Photo credit: Getty Images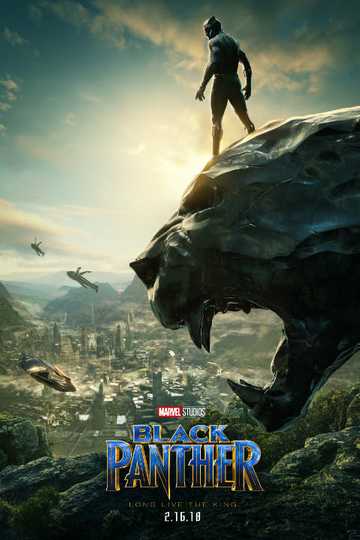 Black Panther
King T'Challa returns home from America to the reclusive, technologically advanced African nation of Wakanda to serve as his country's new leader. However, T'Challa soon finds that he is challenged for... Read More