July 20th, 2016
by Kelly Woo
Harley Quinn Is Ready to Play in New 'Suicide Squad' Promo
Girls just wanna have fun -- and for Harley Quinn, be a little (OK, a lot) bad.
Another promo for "Suicide Squad" dropped on iTunes Trailers today, following similar videos for Will Smith's Deadshot and Viola Davis's Amanda Waller. This one focuses on the gum-popping, baseball bat-toting, hair dye-loving, giggling psychotic Harley Quinn, played by Margot Robbie.
Harley Quinn. Total wild card. Loves Puddin'.@MargotRobbie is Harleen Quinzel in @SuicideSquadWB.#SuicideSquadhttps://t.co/aDwLIRfL1s

— iTunes Trailers (@iTunesTrailers) July 20, 2016

"I'm bored! Play with me!" she says at one point in the video, and it's clear from the footage that Harley has a lot of fun wreaking havoc. And what exactly is she up to with the Joker, who sends her a text "I am close be ready ..."?
"Suicide Squad" teams up Harley Quinn, the Joker, Deadshot, and other villains in a super group that Waller forms for some secret mission. But, of course, they are bad guys, and likely will get up to some shenanigans, even while saving the world.
Want more stuff like this? Like us on Facebook.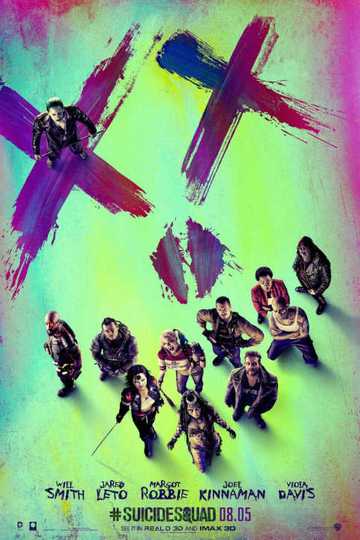 Suicide Squad
From DC Comics comes the Suicide Squad, an antihero team of incarcerated supervillains who act as deniable assets for the United States government, undertaking high-risk black ops missions in exchange... Read More