 Yes, Captain America is apparently single now, ladies, but slow down. Besides, you know his heart belongs to Bucky. This week, Us Weekly confirmed that Chris Evans and Jenny Slate had broken up after about nine months of dating, and the Internet reacted with an unseemly amount of joy.
The split reportedly happened within the last two-three weeks, before Evans's beloved Pats won the Super Bowl, which he watched with "Avengers" buddy Jeremy Renner, not Slate.
"It was completely amicable and a mutual decision due to conflicting schedules and they remain very close friends," the source told Us Weekly of the split. E! News also got confirmation from a source, who said the break-up "wasn't dramatic or anything like that." Slate and Evans met in October 2015 on the set of their upcoming movie "Gifted," when Slate was still married to her now ex-husband Dean Flesicher-Camp. Slate and Evans were seen together on a double date with Evans's brother Scott last March. Reports that they were dating came out in May, which is also when it was revealed that Slate and her husband had already separated.
Slate is also from the Boston area, like Evans, and he joined her on the red carpet for her movie "The Secret Life of Pets" last June. "I haven't really had a large premiere before, so it's nice to have someone who knows how it goes," Slate told ET at the time. "It's kind of like I got my dream 7th grade boyfriend. We didn't know each other growing up, but we grew up about a half hour away from each other. We've been friends for a while." But now it's over, and scheduling does seem to be an issue since they are both busy with multiple projects -- and Evans is pretty much locked into production on "Avengers: Infinity War" and the sequel for 2018 and 2019 release dates.
Evans sounds ready to settle down, though. In 2015, he told E! News, "You get to a point where you want the next thing. You see people who are just so happy and have great kids. It's one of those things you're looking forward to doing. You can't rush it, but that's definitely where I'm looking."
Maybe it's because E! News ended their story with that awwwww-worthy quote, but their breakup post has nearly 500 comments, and many are fans tagging each other on Facebook to make sure they saw that Evans is now single.
Here's a sampling:
"Pamela!!!!!! We must go to Boston now to find him so you can assist him in the healing process!!!!"

"Great news I am single Chris ????"

"YESSSSS!!!!"

"YES!!!!!!! My man is SINGLE!!!!!! ????????????????????????????????????????"

"Kelsey Medina it's about time she backs off my man ????"

"Yay!!!!!! I mean . . . Darn ????"

"Angela this is your time"

"Ellyn Holmes what a shame but I guess I get captain to myself now ????"

"Katherine Ianni oh no. What a shame. So terrible. (Happy Valentine's Day to me)"

"Aoife McGrath he's free again!!!"

"Faith Elizabeth it's your time to shine girl!"

"Emily Allen now's your chance."

"Toni Bradshaw Our mans is free"

"I'm kind of available, I know how to cook, clean, and keep u happy just give me a chance I truly really love my ????????????????????????"
Savages! It goes on like that for -- at current count -- 492 comments. That "I'm kind of available" one is classic. Basically, "I can dump my current guy on short notice, just give the word, Cap."
The ATL "Avengers" set may need extra security to keep Evans's fan base back. For the record, we still think he was pretty lucky to have a catch like Slate.
Want more stuff like this? Like us on Facebook.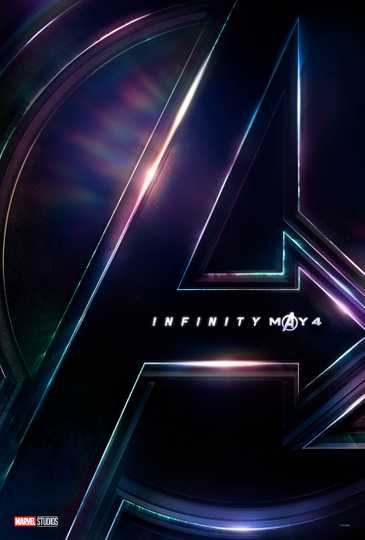 Avengers: Infinity War
As the Avengers and their allies have continued to protect the world from threats too large for any one hero to handle, a new danger has emerged from the cosmic shadows: Thanos. A despot of intergalactic... Read More