 "Godzilla: King of the Monsters" is ready for clear eyes, full hearts, and plenty of Eggos.
According to Variety, "Friday Night Lights" alum/"Bloodline" star Kyle Chandlerwill play the father of "Stranger Things" starMillie Bobby Brown in the "Godzilla" sequel, which is scheduled for release March 22, 2019.
"Godzilla: King of the Monsters" is the follow-up to Gareth Edwards's 2014 film "Godzilla," starring Aaron Taylor-Johnson, Bryan Cranston, Elizabeth Olsen, and Ken Watanabe. Watanabe is reportedly the only star likely to return for "Godzilla 2." Michael Dougherty ("Krampus") is directing from a script he co-wrote with Zach Shields. According to Dread Central, filming will begin in Atlanta starting June 19, but stay tuned for official details.
As Variety noted, it was announced in October 2015 that all future "King Kong" and "Godzilla" films would be developed by Legendary and distributed by Warner Bros., starting with "Kong: Skull Island," which opens March 10. After "Godzilla: King of the Monsters" is released in March 2019, fans can expect "Godzilla vs. Kong" to arrive May 29, 2020.
Want more stuff like this? Like us on Facebook.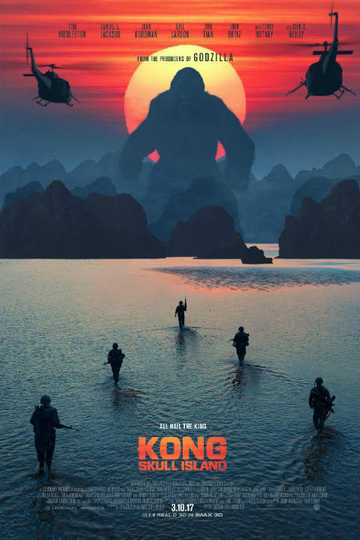 Kong: Skull Island
Explore the mysterious and dangerous home of the king of the apes as a team of explorers ventures deep inside the treacherous, primordial island. Read More