March 7th, 2017
by Sharon Knolle
Josh Gad Defends 'Gay Moment' in 'Beauty and the Beast'
Josh Gad has responded to the backlash over the revelations that LeFou, whom he plays in "Beauty and the Beast," is Disney's first gay character
The actor, who memorably voiced Olaf in "Frozen," tells People, "The film is one of inclusiveness. It's one that has something to offer everyone."
A theater in Alabama has refused to show the film and Russia just blocked anyone under 16 from seeing the movie because it includes a gay character.
"There is so much fear out there of that which we don't understand that which we don't know," the 36-year-old actor told People.
LeFou is the sidekick to handsome villain Gaston (Luke Evans) who reluctantly goes along with his friend's efforts to woo Belle (Emma Watson). As fans of the original will recall, once Gaston learns about Beast, he incites the villagers to hunt him down.
"Gaston uses his charm offensive to whip other people into a frenzy to go and attack somebody they've never met," says Gad. "Somebody that's different. Somebody that only represents a danger because [Gaston] says that he represents a danger."
Evans previously told People that the film is "about unity, it's about never judging a book by its cover ... digging a little deeper and understanding to not be fearful of things you don't know or people who look a little different to you."
Gad told Variety at the film's premiere that the film's theme of not judging people on their appearance "is more resonant than it's ever been." He added, "I do think [the moment] is going to be effective and I do think it's important."
Director Bill Condon, who first announced the movie had an "exclusively gay moment," told Variety, "It's part of a celebration of love." He's downplayed the "moment," saying, "I don't want people to think it's more than it is and be disappointed."
Despite any potential boycotts, "Beauty and the Beast" is poised to clean up at the box office: Fandango reports it's the "fastest selling family film ever." The film opens Friday, March 17.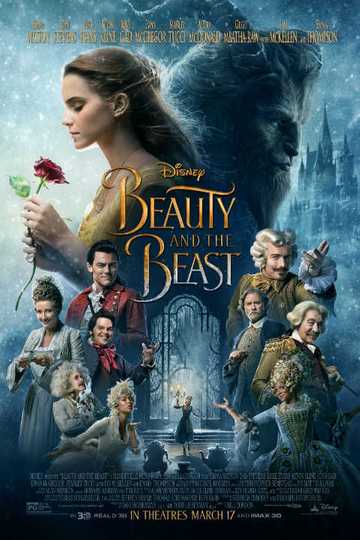 Beauty and the Beast
A live-action adaptation of Disney's version of the classic tale of a cursed prince and a beautiful young woman who helps him break the spell. Read More