 Eddie Murphy got fans excited recently when he tweeted about a "Coming to America" sequel and it appears it might actually be happening.
THR reports that the original writers of the 1988 comedy, Barry Blaustein and David Sheffield, have been hired by Paramount to script the long-awaited follow up. Huzzah!
The project also has a producer, Kevin Misher ("Carrie," "The Rundown") attached.
We assume Murphy is still interested in reprising his role of Prince Akeem, but nothing official has been announced. And any sequel would have to bring back Arsenio Hall, Akeem's BFF Semmi. Like Murphy, Hall also played multiple roles in the original.
Those movie was Oscar-nominated for best makeup by Rick Baker, who helped transform Murphy into several characters, including an old Jewish man. And that iconic outfit worn by Princess Imani (Vanessa Bell Calloway) helped the film land a Best Costume Oscar nod for Deborah Nadoolman Landis (who is married to the original's director, John Landis.)
Calloway told TMZ last month that she is totally down for a sequel. And she still fits into that costume.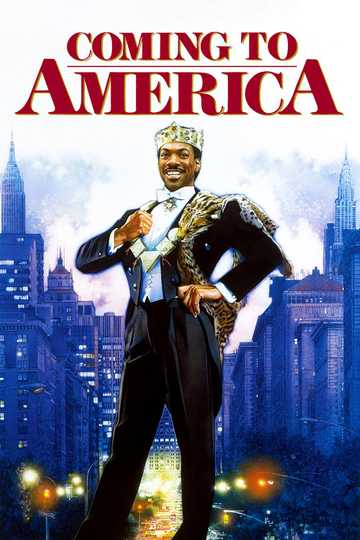 Coming to America
Prince Akeem, heir to the throne of Zamunda, leaves the tropical paradise kingdom in search of his queen. What better place than Queens, New York, to find his bride? Joined by his loyal servant and friend,... Read More