 Why fly the friendly skies when you can run drugs and guns for the CIA, the DEA, and kingpin Pablo Escobar himself?
Universal debuted the first trailer for "American Made," which stars Tom Cruise as Barry Seal, a pilot recruited by the CIA for covert operations. The movie, based on a true story, follows Barry as he gets caught up in the crazy, hectic, dangerous world of the South American drug trade. As he flies guns and drugs for the "good guys," he winds up working for the notorious Pablo Escobar."American Made" reunites Cruise with his "Edge of Tomorrow" director Doug Liman, and the two movies seem to share a similar vibe — action balanced with comedy. And like that movie, this one puts Cruise into the role of a regular guy who has to use his smarts, charm, and instincts to survive.
"American Made" opens in theaters September 29.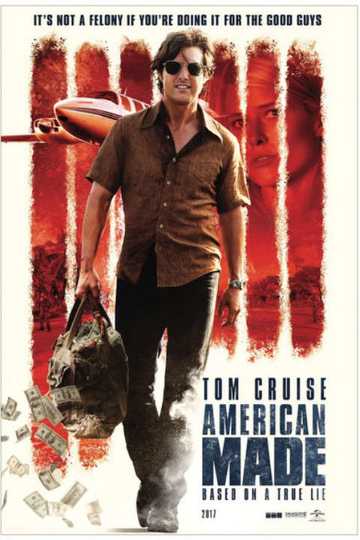 American Made
The true story of pilot Barry Seal, who transported contraband for the CIA and the Medellin cartel in the 1980s. Read More