Ryan Reynolds Teases 'Deadpool 2' With X-Mansion Photo (and Beast Joke)
You know this is just Deadpool being trolled, right? Ryan Reynolds shared a set photo from "Deadpool 2" -- including different captions on Twitter and Instagram -- with Wade Wilson showing up at the "X-Men" school and finding the place suspiciously empty.
Here's his Twitter caption: "Dropped by the X-Mansion. Big f*cking surprise. No one's home."
Please. Everyone's home. They saw, or sensed, Deadpool arriving and either hid or used their powers to conceal their presence. They just didn't want to deal with the Merc With a Mouth.
Because he makes cracks like this one about Beast:
A Beast poop joke! You can practically hear him sighing from inside the mansion.
According to ComicBook, "Deadpool 2" is now filming at Hatley Castle in Victoria, British Columbia, Canada, the castle used for Charles Xavier's mansion/school.
You should check out Reynolds's tweets after that, since he's on another one of his rolls. Also, hope you didn't miss his little jab at Josh Brolin, who'll be playing Cable in "Deadpool 2." You probably saw how jacked Brolin is getting for the role -- and how much he loves the hashtag #ryanreynoldsismybitch -- so here's some return fire from Deadpool:
Classic. "Deadpool 2" will open in theaters June 1, 2018.
Want more stuff like this? Like us on Facebook.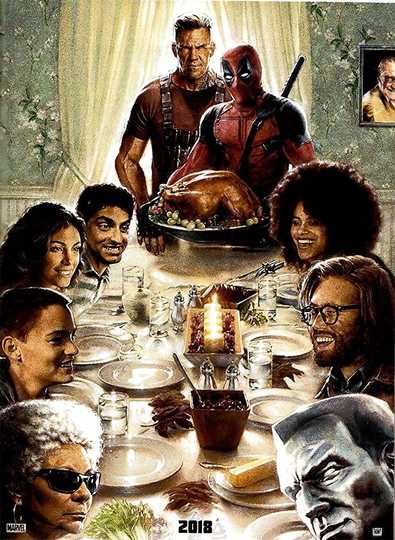 "Prepare for the Second Coming."
1 hr 59 min
May 18th, 2018
Wisecracking mercenary Deadpool battles the evil and powerful Cable and other bad guys to save a boy's life. Read the Plot