 Netflix's "13 Reasons Why" when it comes to triggering vulnerable viewers.
"To the Bone" was written and directed by Marti Noxon ("Buffy the Vampire Slayer," "unREAL") and stars Lily Collins as a young woman with anorexia nervosa. According to the synopsis, her character Ellen "spent the better part of her teenage years being shepherded through various recovery programs, only to find herself several pounds lighter every time. Determined to find a solution, her dysfunctional family agrees to send her to a group home for youths, which is led by a non-traditional doctor."
The film also stars Keanu Reeves as her doctor, Carrie Preston as her stepmother, and Lilly Taylor as her mother.
On one side, fans think this is a great opportunity to address eating disorders and mental illness, taboo topics that don't get a lot of play in well-watched forums, showing that there is a light at the end of the tunnel. On the other side, fans are worried that this will further glamorize being skinny, triggering people with eating disorders, and just end up used as "thinspo" -- thin inspiration -- when that's not exactly the objective.
Netflix's 'to the bone' is just a massive trigger to anyone with mental health problems or any form of eating disorder, it is not helpful

— morgan (@mxrganmc) June 20, 2017
u can already tell to the bone is gonna be another show romanticising mental illness and be dangerous for those who have eating disorders

— lana ???? (@alanna_samuel) June 20, 2017
i really wanna talk down on to the bone, but honestly, lily collins looks so freaking good in it, i'm just using it as thinspo ????

— 84lbs (@skinnyminiix) June 20, 2017
To the bone is great, I mean there is an "happy ending" in a movie about anorexia, and I feel it's very important BC THERE IS A WAY THROUGH

— ma(zo)ya 17 ????️‍???? (@khalhennig) June 20, 2017
not at y'all getting fake mad over to the bone like it's another 13rw situation at this point y'all just want to be angry about something

— electra (@biselinakyle) June 20, 2017
I will be extremely disappointed if Netflix doesn't provide proper trigger warnings and resources for viewers of "To The Bone."

— Gabby Frost (@gabby_frost) June 20, 2017
To The Bone was written by a woman who was anorexic & stars Lily Collins who overcame ED. This is NOT a 13rw case. pic.twitter.com/EKoEY9iGko

— Ariel (@fIoraIprints) June 20, 2017
Hoping "To The Bone" will be eye opening and helpful rather than triggering and glamourising anorexia

— ells (@EllaChaston) June 21, 2017
before y'all go off about to the bone maybe do your research it's written and directed by someone who had an eating disorder

— n | was rhaegardied (@JEONSBEGlN) June 20, 2017
IF U HAVE ANY TRIGGERS ATTACHED TO FOOD/ED DO NOT WATCH THE TRAILER FOR THE NETFLIX SERIES "TO THE BONE"

— jenni (@Jenn1Monahan) June 20, 2017
people with no mental illness: we need mental illness rep!!!
to the bone: hello
people: omg ur glorifying mental illness get out

— heroin chic (@raskolnovich) June 20, 2017
i can see what netflix are trying to do with To The Bone but i can see it causing more harm than good

— nic (@circasIaves) June 20, 2017
Netflix picked up "To the Bone" after its debut at the 2017 Sundance Film Festival. It will be available for streaming on July 14.
[via: Buzzfeed]
Want more stuff like this? Like us on Facebook.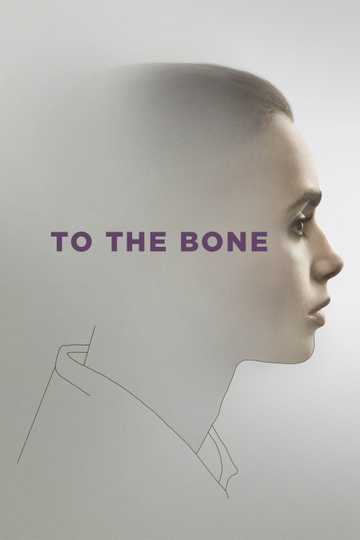 To the Bone
A young woman dealing with anorexia meets an unconventional doctor who challenges her to face her condition and embrace life. Read More