 A New York City Starbucks recently gave customers a bigger jolt than caffeine alone can provide: a surprise visit from a superhero.
The coffee shop shocked its patrons by having Spider-Man drop in -- quite literally -- on them while they waited for their drinks. Thanks to a video posted Tuesday by Sony Pictures Entertainment to promote "Spider-Man: Homecoming," we get to see their hysterical reactions. Clearly, no one expected their beverage to come with a side of superhero.
To pull off the prank, the team behind it set it up so that the Marvel hero could come down from the ceiling when his order was called, shocking the unsuspecting people waiting below. It worked just as they planned it: People jumped, they screamed, and they laughed. Best of all, from what we can tell, no one spilled hot coffee.
Throughout the video, Spider-Man keeps his mask on, so it seems safe to assume that he wasn't the actual star of "Homecoming," Tom Holland. Whoever was in the suit, though, pulled off some impressive acrobatics.
"Spider-Man: Homecoming" opens July 7.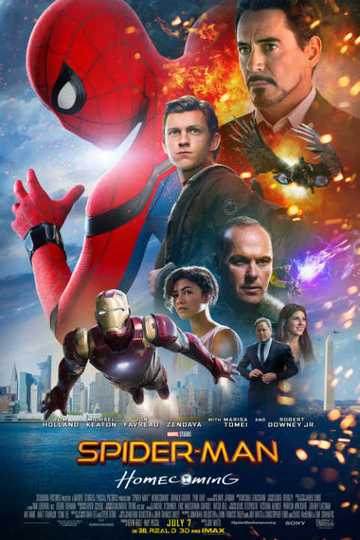 Spider-Man: Homecoming
Following the events of Captain America: Civil War, Peter Parker, with the help of his mentor Tony Stark, tries to balance his life as an ordinary high school student in Queens, New York City, with fighting... Read More