 Chris Evans and his adorable dog Dodger are too pure for this world, and the idea that something may have happened to Dodger was way too much for the Internet.
On July 8, Evans tweeted a photo that led many -- thousands, apparently -- to the conclusion that the dog had passed away:
Really missing this guy right now. pic.twitter.com/fWNviX6CrH

— Chris Evans (@ChrisEvans) July 8, 2017

Thankfully, Evans set the record straight pretty fast:
To be clear, he's alive and well, just thousands of miles away for the next couple months.

— Chris Evans (@ChrisEvans) July 8, 2017

Phew! The posts got a big reaction, including from Seth Rogen, whose reply, "F*ck dude I was like crying," earned 79,000 likes. Other fans playfully chided Evans, or mocked everyone's (including their own) emotional distress:
CHRIS YOU MUST SPECIFY WHY HE'S MISSED NEXT TIME MY GOODNESS

— WeRateDogs™ (@dog_rates) July 8, 2017
*aggressively wipes away tears* No, yeah, I knew that.

— Alex Goldschmidt (@alexandergold) July 8, 2017
LOL the emotional manipulation here was unkind!

— Anil Dash (@anildash) July 8, 2017
Have fun filming #RedSeaDivingResort. Hugs and stay strong there for your boy. Hope you facetime him ???????? pic.twitter.com/yqCrVbdG9e

— honestF (@HonestFata) July 8, 2017

Yes, as that last tweet suggests, Chris and Dodger are just doing the long-distance thing right now while Dad films "Red Sea Diving Resort" in South Africa.
#ChrisEvans filming #RedSeaDivingResort
July 1, 2017 (South Africa) pic.twitter.com/XMjvq1sNwl

— Cris Lara (@Lara_Cris_) July 1, 2017
kenjimurapa|ig #RedSeaDivingResort#ChrisEvans new pic from South Africa
Wow... Chris looks so different with this hair pic.twitter.com/dMJp5gAg5l

— Cris Lara (@Lara_Cris_) July 3, 2017
Chris Evans loves to make smaller films when not busy playing Captain America in movies like "Avengers: Infinity War," which is still chugging along in Atlanta. One recent smaller movie he really enjoyed making was "Gifted," and that's when he adopted Dodger. As he told People:
"One of the last scenes we were filming was in a pound, a kennel. I foolishly walked in and I thought, 'Are these actor dogs or are these real up for adoption dogs?' And sure enough they were, so I was walking up and down the aisles and saw this one dude and he didn't belong there. I snagged him and he's such a good dog. They aged him at about one, he acts like a puppy, he's got the energy of a puppy, he's just such a sweetheart, he's such a good boy. He loves dogs, he loves kids, he's full of love.

Playing with him is exercise, he's exhausting. He's up for anything. God dogs, they're such great animals. I really can't say enough about dogs, I'm a dog lunatic. He sleeps on my pillow, you wake up face-to-face."
That's why he's our all-American hero!
Want more stuff like this? Like us on Facebook.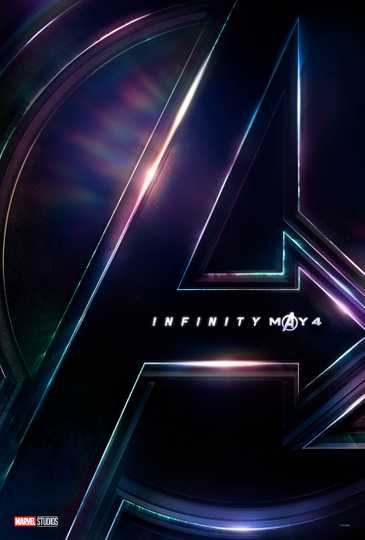 Avengers: Infinity War
As the Avengers and their allies have continued to protect the world from threats too large for any one hero to handle, a new danger has emerged from the cosmic shadows: Thanos. A despot of intergalactic... Read More