 Ah, "Gremlins 2: The New Batch" ... How do we love thee, let us count the ways: 1. Rambo Gizmo, 2. John Glover's Daniel Clamp, and 3. Something we probably missed amidst all your chaos and nonsensical plot points.
Yes, this week, the CAN'T WAIT! crew and special guest Drew Taylor tackle Joe Dante's (classic?) 1990 NYC romp, from its over-the-top-gory gremlin deaths and DNA splicing to its mysteriously contrived storyline and vanishing characters (RIP, Mr. Wing). Other topics discussed include how freaking scary the gremlins actually are, our general distaste for the movie's lead characters (if you can call them that), and all the behind-the-scenes action that led to "Gremlins 2" becoming one Hollywood's most exuberant flops.
Remember to tune in next time, when we discuss Phil's pick," the 1993 Renny Harlin joint "Cliffhanger." Hang on!
Listen to CAN'T WAIT! A Movie Lover's Podcast Episode 26: 'Gremlins 2: The New Batch (1990)Total runtime: 1:02:43
Subscribe to the CAN'T WAIT! podcast:
Have thoughts/feelings/feedback about the podcast? Have a movie you really, really want us to watch and talk about? Hit us up on Facebook, Twitter, or Instagram with the hashtag #CANTWAIT.
CAN'T WAIT! A Movie Lover's Podcast by Moviefone celebrates Hollywood's guiltiest pleasures by taking a fresh look at critically ignored movies and giving them a second chance at life. Join Moviefone editors Tim Hayne, Rachel Horner, Phil Pirrello, and Tony Maccio as they extol the virtues and expose the failings (with love!) of nostalgic movies.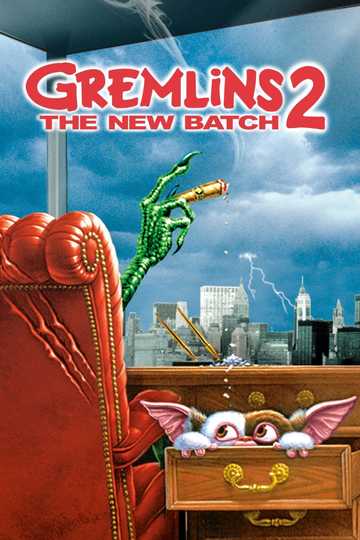 Gremlins 2: The New Batch
Young sweethearts Billy and Kate move to the Big Apple, land jobs in a high-tech office park and soon reunite with the friendly and lovable Gizmo. But a series of accidents creates a whole new generation... Read More