September 12th, 2017
by Gina Carbone
Why Sebastian Stan Feels Like Jon Snow on the 'Avengers' Films Set
Bucky Barnes and Jon Snow are both warriors of few words with strong ties to winter and no clue whether they'll live long enough to take on a new leadership role.
Sebastian Stan plays Bucky/The Winter Soldier in the Marvel Cinematic Universe, recently completing his work in "Avengers: Infinity War" and now doing whatever it is that he's doing for "Avengers 4."
Stan is also a big "Game of Thrones" fan, and compared his on-set status to a Jon Snow scene in Season 6's "Battle of the Bastards." Unfortunately, he was describing the scene to an MTV News reporter who was not familiar with the show. But since the whole thing was taped, you can watch Stan describe it and understand what he was trying to say. SebStan was at the Toronto Film Festival to promote "I, Tonya," but got into a conversation about "Avengers: Infinity War" and the as-yet-untitled "Avengers 4." Here's what he had to say about "Infinity War":
"It certainly is the biggest culmination of anything and everything that they've done so far. It's just going to be bigger and crazier than anything. I mean the footage that I saw at Disney D23 was just mindblowing. [...]

I think that was my biggest question: How does everybody interact with each other? My guy is just figuring out -- as usual -- figuring out where he's at."
Stan was asked if he had been able to read the entire scripts for both movies. Hard no on that.
"I only read whatever they gave me on the day. It's usually like a day-to-day thing. I certainly don't know what I have to do next."
The MTV reporter asked if he was surprised or excited by the arc for Bucky or Cap, wondering if we can expect to see Bucky transitioning into the Captain America role.
"I honestly have no idea. Like, I really don't know what I would say to somebody asking me that. I don't know.

We just gotta all survive this war, first of all. Sometimes it's questionable. I feel a lot like that Jon Snow character. Remember 'Battle of the Bastards'? First of all, 'Battle of the Bastards' was one of the best episodes. [...] For anyone that knows out there, when there's that shot of Jon Snow, from the back as horses are charging at him, and he's just standing there -- that's kind of how I feel on set at times. I'm like, 'Will I make this stampede or not?'"
Hopefully he has Jon Snow's incredible luck on that front -- or a sibling like Sansa Stark.
"Avengers: Infinity War" opens May 4th, 2018. "Avengers 4" is scheduled to open May 3, 2019.
Want more stuff like this? Like us on Facebook.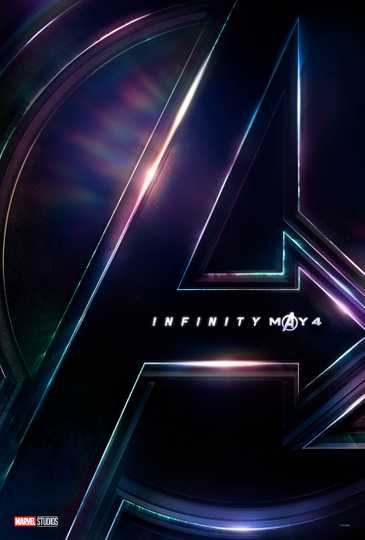 Avengers: Infinity War
As the Avengers and their allies have continued to protect the world from threats too large for any one hero to handle, a new danger has emerged from the cosmic shadows: Thanos. A despot of intergalactic... Read More