 Jon Bernthal was "enormously disappointed" with Kevin Spacey's behavior on the "Baby Driver" set.
Even before the sexual harassment allegations came out, Bernthal said he lost respect for a man he previously saw as one of his favorite actors.
In a new talk with SiriusXM's "Jim and Sam Show" (via IndieWire), Netflix's "The Punisher" star said Spacey showed bullying behavior toward other men on the set of the Edgar Wright movie:
"Going on to that set and working with him, I wasn't there much, but when I was there, he really rubbed me the wrong way. I thought he was a bit of a bully. I didn't really care for the way he was behaving toward some of the other people on set. [...]

I remember at the time thinking, 'Man, if that was a woman that he was talking to, I would've done something, I would've said something.' I was really happy to sort of get out of there for that reason, and I just remember losing a ton of respect for him. [...]

I think it would be weak of me to sort of pile on about some sh*t that I don't know about, but the kind of man he was when I saw him, working with him, made me lose all respect for him and I was enormously disappointed."
That's a shame on multiple levels. Kevin Spacey is an actor many of us respected and admired before all of the sexual harassment allegations came out. And now it sounds like even beyond a sexual nature he could just be a bully. It's also sad that Bernthal didn't stand up for the men in the situation the way he would've if Spacey acted that way to women. Men should stand up for other men, too. But it's a good thing that people's voices are now being heard. As Bernthal also put in the radio interview:
"If you behave like a monster, nowadays you're going to be called out for that sh*t. And you f*cking should."
Yep. Hopefully this doesn't taint fans' appreciation for "Baby Driver." But if it does, oh well. Blame the dude whose behavior reportedly tainted the experience of the people around him.
Spacey is in hot water across the board now that allegations have come out about his past behavior -- from decades ago and just recently on Netflix's "House of Cards." It was just revealed that Spacey will even be replaced in a film he already shot, with Christopher Plummer reshooting his scenes for a movie coming out in just six weeks.
Want more stuff like this? Like us on Facebook.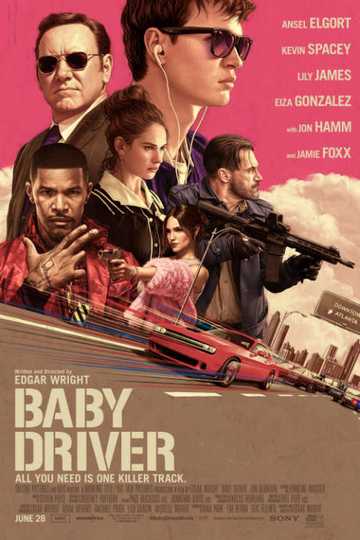 Baby Driver
After being coerced into working for a crime boss, a young getaway driver finds himself taking part in a heist doomed to fail. Read More