 All those memes and posts about how Oscar Isaac should play Gomez Addams? It might actually be happening!
EW reports that the "Last Jedi" star is in talks to play the mustachioed patriarch in a new version of "The Addams Family." Alas, it's for an animated project. But still!
People feel so passionately about this casting (largely inspired when Isaac sported a pencil-thin mustache in "Sucker Punch") that there's even a fan trailer.
"Sausage Party" co-director Conrad Vernon is directing what we assume is a feature-length film and not, say, a TV show.
No one else has yet been cast, but the Internet would love it if the role of Morticia went to either gloriously Gothic "Penny Dreadful" star Eva Green or the now grown-up Wednesday Addams, Christina Ricci.
Eva Green as Morticia Addams pic.twitter.com/QbgbWOVzMQ

— little scorpion (@harleyivex) November 8, 2017
Christina Ricci, who as a child famously portrayed Wednesday Addams, dressed up as Morticia Addams... #addamsfamily#horrorpic.twitter.com/PXMvTtgKwq

— ꜦƠƦⱤǪɌ ƓŲƳ ???? (@ThatHorrorGuy) December 11, 2017
Raul Julia, who so memorably played Gomez in the two '90s films, sadly passed away in 1994. Anjelica Huston was his Morticia. Christopher Lloyd might, presumably, be game to return as Fester.
[Via EW]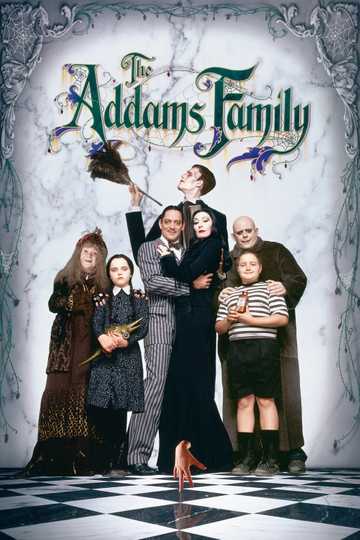 The Addams Family
When an evil doctor finds out Uncle Fester has been missing for 25 years, he introduces a fake Fester in an attempt to get the Addams family's money. Wednesday has some doubts about the new uncle Fester,... Read More