 The Barden Bellas are going out on a high note in "Pitch Perfect 3," but is it really the end? Not everyone is ready to say goodbye.
"Today" show on Monday, and when host Hoda Kobt asked about the comedy-musical film series ending, the actress seemed unwilling to close that chapter of her life.
"I mean, you know, it's not up to us," she said of the series' future. "If it were up to us, it would be like, 4, 5, 6, 7."
Although Kendrick and her co-stars sound willing to do more of the films, like she said, it's not up to them. The film has been billed as a farewell all along, and the cast and crew have been "treating it like the ending," according to Kendrick. For her, that meant filming the end of the film was "so emotional." In fact, they were all so "in [their] feelings" during the final scene that director Elizabeth Banks had to tell them to lighten up and "send out the audience on a high."
Of course, many projects don't truly end these days, and Kendrick alluded to the possibility of a return at some point in the future.
"We wanted to make it a satisfying ending, if it is the ending. ... Hopefully, we will get to work together again someday," she said.
We wouldn't be surprised to see it. Until then, watch the interview below.
"Pitch Perfect 3" hits theaters Dec. 22.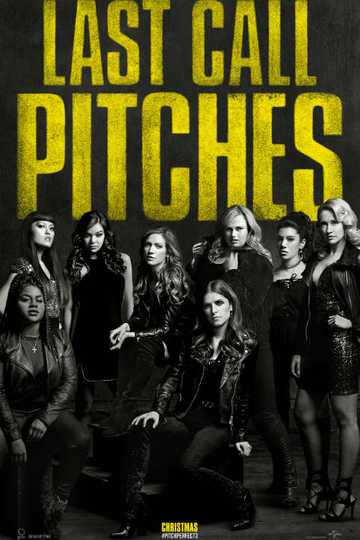 Pitch Perfect 3
After the highs of winning the world championships, the Bellas find themselves split apart and discovering there aren't job prospects for making music with your mouth. But when they get the chance to reunite... Read More