 The star-studded trailer for "Avengers: Infinity War" broke viewing records when it debuted late last month, proving that after nearly a decade into the MCU, Marvel fans are still as passionate as ever about their favorite heroes. And that passion is directly responsible for "Infinity War" claiming the spot on IMDb's list of the most-anticipated movies of 2018.
The film site announced this week which movies its users are most excited to see in the new year, as determined by each flick's total number of page views. IMDb didn't reveal exact numbers, but "Infinity War" led the pack, followed by two more Marvel (or Marvel-adjacent, anyway) titles: "Black Panther" and "Deadpool 2."
Other titles of note on the list are "Jurassic World" sequel "Fallen Kingdom," and the latest "Star Wars" spinoff flick, "Solo: A Star Wars Story." The fabulous-looking female-centric spinoff "Ocean's Eight" also made the cut.
Here's the full list:
1. "Avengers: Infinity War" (May 4, 2018)
2. "Black Panther" (Feb. 16, 2018)
3. "Deadpool 2" (June 1, 2018)
4. "Jurassic World: Fallen Kingdom" (June 22, 2018)
5. "Tomb Raider" (March 16, 2018)
6. "Pacific Rim Uprising" ( March 23, 2018)
7. "The Predator" (Aug. 3, 2018)
8. "Ocean's Eight" (June 8, 2018)
9. "Mission: Impossible 6" (July 27, 2018)
10. "Solo: A Star Wars Story" (May 25, 2018)
In addition to looking ahead, IMDb also recapped the most popular movies of 2017, with horror flick "It" earning the top spot. "Wonder Woman," "Beauty and the Beast," "Logan," and "Guardians of the Galaxy Vol. 2" rounded out the rest of the top five.
[via: Variety]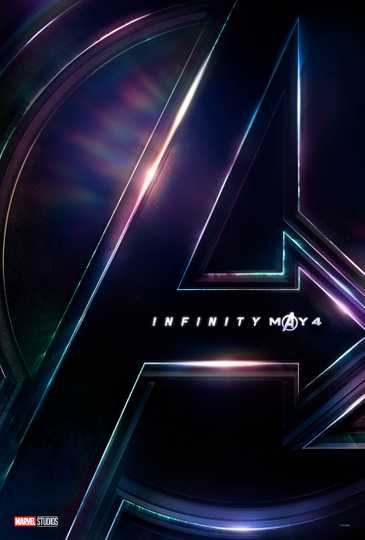 Avengers: Infinity War
As the Avengers and their allies have continued to protect the world from threats too large for any one hero to handle, a new danger has emerged from the cosmic shadows: Thanos. A despot of intergalactic... Read More