The 'Avengers: Infinity War' Trailer Is Here, and Marvel Fans Are in Hype Heaven
Are your Spidey senses tingling, too?
Marvel Cinematic Universe fans have been waiting so long for the "Avengers: Infinity War" trailer, and it premiered today on "Good Morning America." The full trailer is different from the footage shown at D23, and just the start of what should be a full ride of promos until May 4.
The trailer gives us a full bearded Captain America ("Get this man a shield!"), a blonde Black Widow, Thor meeting the Guardians, and some amazing sequences, like this one:
Me and every other marvel stan running to the movie theatre in may like #infinitywartrailer
pic.twitter.com/BIsLho9dni

— j e s s (@buckysfairytail) November 29, 2017

But there's no Hawkeye! the overall tone is pretty dark, since Thanos is here to mess up our world and cause a lot of pain.
This trailer is almost certainly going to break some viewing records, so help it along by watching it again: Fans couldn't take it, many focusing on their particular favorite characters:
ME AFTER THE #InfinityWarTrailer "GET THAT MAN A SHIELD." ???????????????????????????????? THIS IS GOING TO BE THE BEST FILM OF MY LIFE IT'S GOING TO BE A BEAUTIFUL DISASTER OF A FILM SO MUCH GOOD BUT SOMETHING DEVASTATING IS BOUND TO HAPPEN ???????????????????????? pic.twitter.com/bnpDulF4ex

— Fran McLean (@MuseFanFran) November 29, 2017
Theme song avengers #InfinityWarTrailerpic.twitter.com/QKIc8hTQQ8

— ácido emo (@jedilock) November 29, 2017
I LOVE JAMES BUCHANAN BARNES AND THAT'S ALL#InfinityWarTrailerpic.twitter.com/UjMWOJfMPE

— mille IW TRAILER TODAY (@lokivy) November 29, 2017
HE IS C R Y I N G
HE IS S C A R E D
DON'T TOUCH ME #InfinityWarTrailerpic.twitter.com/NJgYxvb6xj

— HELLATUS IS FUCKING DEAD (@SHERRlNFORD) November 29, 2017
PROTECT HIM AT ALL COST #InfinityWarTrailerpic.twitter.com/4RF785qCQG

— Gih® (@banesbdysay) November 29, 2017
MOOD. #InfinityWarTrailerpic.twitter.com/thNvrgLdLL

— Hiddleston. (@ohmxrvel) November 29, 2017
In closing: please whisk me away, broken, bearded Captain America. #InfinityWarTrailer

— Emily Not People's Sexiest Man Alive...Yet Andras (@emtothea) November 29, 2017
This has added another 19392 years to my existence #infinitywartrailerpic.twitter.com/jVyfhTtQAR

— SteveBucky (@pxrrielegend) November 29, 2017
WONG
DOCTOR STRANGE
HULK
IRON MAN
I LOVE THIS SQUAD #InfinityWarTrailerpic.twitter.com/cPaiTSR5PF

— déia INFINITY WAR TODAY!!!!!!!!!!! (@partygirlu2) November 29, 2017
DC producers looking at all the hype Marvel is getting #InfinityWarTrailerpic.twitter.com/AAV7X8Bf8s

— tori (@screwuharry) November 29, 2017

"Avengers: Infinity War" -- starring Robert Downey Jr., Scarlett Johansson, Chadwick Boseman, Chris Hemsworth, Chris Pratt, Chris Evans, Mark Ruffalo, Josh Brolin, Sebastian Stan, Elizabeth Olsen, Tom Holland, and everyone else in the MCU -- opens May 4, 2018.
Want more stuff like this? Like us on Facebook.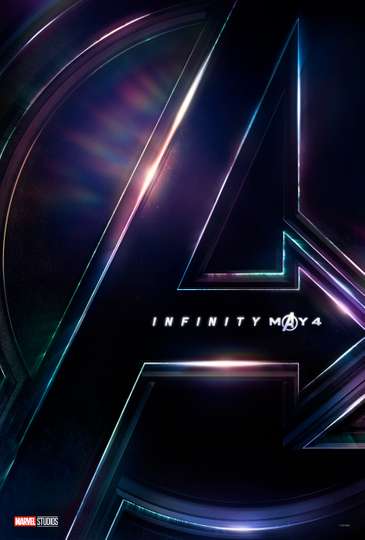 "An entire universe. Once and for all."
2 hr 29 min
Apr 27th, 2018
As the Avengers and their allies have continued to protect the world from threats too large for any one hero to handle, a new danger has emerged from the cosmic... Read the Plot