 Take that, "candy asses"!
"The Fate of the Furious" made headlines for the on-set feud between Dwayne "The Rock" Johnson and Vin Diesel, and they took the top two spots on Forbes' list of the top-grossing actors of 2017. Both ranked that high thanks to the Fast 7 sequel, but Diesel had the edge because "xXX: The Return of Xander Cage" did a bit better at the global box office than "Baywatch." However, The Rock's "Jumanji: Welcome to the Jungle" is still in theaters and that will add to his final tally.
This list of the highest-grossing stars at the worldwide box office includes both genders, and there are three women in the top 10. Forbes calculated its rankings by adding up "the 2017 global ticket sales of major actors' films as of December 26th, 2017, using data from Box Office Mojo." They didn't count animated movies where only actors' voices were used, and only included actors who were top-billed or had the most screen time. This list should also not be confused with the highest-paid movie actors, although there's definitely some overlap.
Here's Forbes' top 10 of 2017:
10. John Boyega, global box office: $815 million
9. Chris Hemsworth, $845 million
8. Chris Pratt, $864 million
7. Tom Holland, $888 million
6. Daisy Ridley, $1.08 billion
5. Johnny Depp, $1.1 billion
4. Emma Watson, $1.3 billion
3. Gal Gadot, $1.4 billion
2. Dwayne Johnson, $1.5 billion
1. Vin Diesel, $1.6 billion
As you might expect, the top 10 is filled with Star Wars, Disney, Marvel, Harry Potter, and DC superhero stars. Interesting, though, that the top two spots went to the "Fast" franchise.
Last year, Scarlett Johansson dominated the list with a $1.2 billion box office take from "Captain America: Civil War" and "Hail Caesar!" If they had included voice roles, she would've been much higher, thanks to both "The Jungle Book" and "Sing." This year's tally is higher overall, with four stars' projects earning more than Johansson's films. We'll have to see how the 2018 list ends up; here's guessing Chris Pratt takes No. 1, between "Avengers: Infinity War" and "Jurassic World: Fallen Kingdom."
Want more stuff like this? Like us on Facebook.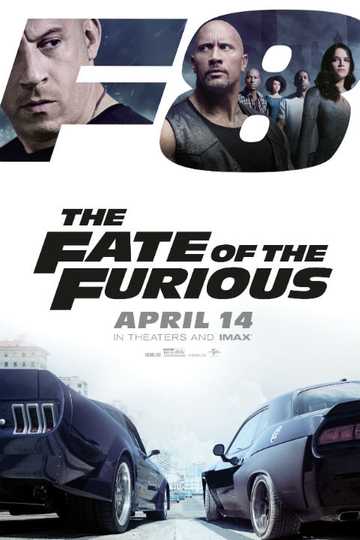 The Fate of the Furious
When a mysterious woman seduces Dom into the world of crime and a betrayal of those closest to him, the crew face trials that will test them as never before. Read More