 Aren't we all suckers for "Love Actually" during the holidays? Giacomo Gianniotti (rightly) assumed so, and he used this to his advantage on Christmas Eve.
The "Grey's Anatomy" star decided to borrow an idea from the movie -- which is his Christmas favorite -- to call attention to a special cause. Using poster board, he wrote out a message in support of the organization My Friend's Place and shared it on his Instagram. In the four-part video, he gave background on MFP, which he described as "an incredible drop in resource centre for homeless youth in Los Angeles," and informed fans that they'll be hosting their third annual Tough Mudder in March in hopes of raising $30,000 for MFP's 30th anniversary.
Gianniotti also encouraged fans to donate to the cause. As he pointed out, the holidays are the perfect time to "catch you at your weakest, and tug at the heart strings." The use of "Love Actually" was an added stroke of genius. Watch below.
As far as "Love Actually" shout-outs and donation requests go, it's hard to find fault with Gianniotti's. In fact, to us, it was perfect.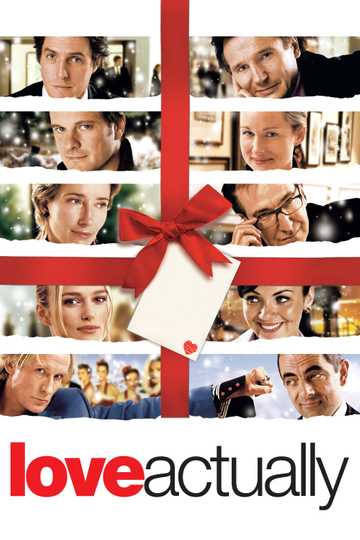 Love Actually
Follows seemingly unrelated people as their lives begin to intertwine while they fall in – and out – of love. Affections languish and develop as Christmas draws near. Read More