 Also, Robert Downey Jr. reveals he sometimes just wants to smell Chris Evans.
"Avengers: Infinity War" is gonna be one big Marvel superhero mixer. The first trailer came out in November, and ended with a rough-looking Thor (Chris Hemsworth) running into the Guardians of the Galaxy. "Who the hell are you guys?"
This new photo, from USA Today, focuses on that new team up, with Rocket Raccoon (voiced by Bradley Cooper) and Mantis (Pom Klementieff) trying to help Thor: As USA Today noted, "Avengers 3" will include more new pairings, including Science Guys Tony Stark/Iron Man (Robert Downey Jr.) and Bruce Banner (Mark Ruffalo) fighting alongside the Doctor Strange (Benedict Cumberbatch) team.
Downey told USA Today his 5-year-old son watches the "Guardians of the Galaxy Vol. 2" opening sequence on a loop, so "now I get to tell him that I know those guys. Maybe I can even introduce him to a raccoon one day, if he's lucky." Yes, introduce him to the foul-mouthed fictional raccoon!
RDJ also previewed his next confrontation with Steve Rogers/Captain America (Chris Evans), after their big fight in "Captain America: Civil War":
"That's the hardest for me, because I look at Evans and I just to want to go over and smell him or tell him he looks cool in those sunglasses when he's walking over to have lunch. And then I'm just staring daggers at him, getting mad. But even that relationship is going to take a turn."
Yes, a turn. So much change is ahead in the MCU. First up is "Black Panther," opening February 16. "Infinity War" will follow on May 4.
Want more stuff like this? Like us on Facebook.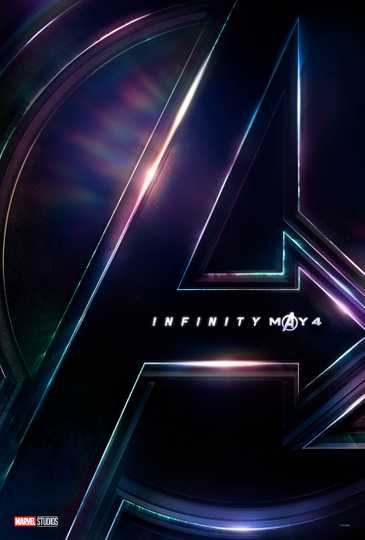 Avengers: Infinity War
As the Avengers and their allies have continued to protect the world from threats too large for any one hero to handle, a new danger has emerged from the cosmic shadows: Thanos. A despot of intergalactic... Read More