What's New on TV, Netflix, Digital & DVD/Blu-ray This Week: February 19-25
At a loss for what to watch this week? From new TV, we've got you covered.
New Video on Demand, Rental Streaming, and Digital
"Thor: Ragnarok"
"Yes!" Our Avengers friends from work are ready to entertain you at home on Digital HD starting Tuesday, February 20, and then on 4K, Blu-ray, and DVD on March 6.
Bonus features exclusive to the digital release include "Evolution of Thor and Hulk's Bromance" and additional deleted scenes. The Blu-ray comes with heaps more extras, including a "Director's Introduction," a gag reel, deleted/extended scenes, and more hilarious shorts with Thor's Australian roommate, Darryl.
"Murder on the Orient Express"
Whodunnit? Find out as Kenneth Branagh gathers an all-star cast to adapt this classic Agatha Christie novel (again). Johnny Depp, Michelle Pfeiffer, Penélope Cruz, Judi Dench, and Leslie Odom, Jr. co-star in the mystery, which is out on Digital and Movies Anywhere on Feb. 20, and Blu-ray/DVD/4K on Feb. 27. There are several behind-the-scenes features, including an alternate opening, deleted scenes with commentary, and a lot more.
Check out this exclusive clip from the bonus features, focusing on director/star Kenneth Branagh as detective Hercule Poirot:"Neat: The Story of Bourbon"
Find out everything you ever wanted to know about bourbon in this fascinating documentary, which is available on EST and VOD on February 20.
Here is the summary: "'Neat' dives into the rich and storied world of bourbon. Exploring its colorful history, charismatic characters, and uniquely American process, the film is a celebration of the artistry that makes America's only native spirit."
Check out this exclusive clip explaining the ABCs of bourbon:"The Cured"
Ellen Page, Sam Keeley, Tom Vaughan-Lawlor, and Paula Malcomson star in this horror thriller in theaters and available on VOD this Friday, Feb. 23.
Here is the plot summary: "In a world ravaged for years by a virus that turns the infected into zombie-like cannibals, a cure is at last found and the wrenching process of reintegrating the survivors back into society begins. Among the formerly afflicted is Senan (Sam Keeley), a young man haunted by the horrific acts he committed while infected. Welcomed back into the family of his widowed sister-in-law (Ellen Page), Senan attempts to restart his life—but is society ready to forgive him and those like him? Or will fear and prejudice once again tear the world apart?"
"Beast of Burden"
Daniel Radcliffe, Pablo Schreiber, Grace Gummer, Robert Wisdom star in this action thriller in theaters and on Digital HD/On Demand February 23.
"Pilot Sean Haggerty (Daniel Radcliffe) must deliver cocaine across the US-Mexico border for his final run as a drug smuggler. Alone in a small plane, he is faced with the burden of choosing between his allegiance to the Cartel, his deal with the Drug Enforcement Administration and saving his increasingly tense relationship with his wife, eagerly awaiting his return."
"Half Magic"
Heather Graham wrote, directed, and stars in this comedy, arriving in theaters and available on VOD and Digital HD February 23. "Three women use their newly formed sisterhood to fight against sexism, bad relationships, and low self-esteem. Through embracing their wild adventures, they learn the secret to ultimate fulfillment."
New on DVD and Blu-ray
"Daddy's Home 2" Mark Wahlberg and Will Ferrell's co-parenting comedy adds two more A-list dads in Mel Gibson and John Lithgow for this sequel out February 20 on 4K Ultra HD, DVD and Blu-ray.
The 4K Ultra HD Combo Pack and Blu-ray Combo Pack include more than 45 minutes of behind-the-scenes bonus content, including five featurettes, deleted/ extended/alternate scenes, and a gag reel.
"The Star"
Follow the adventures of brave donkey Bo (voiced by Steven Yeun) as he and some new friends follow a star and become accidental heroes in the greatest story ever told. "The Star" -- featuring an all-star vocal cast from Oprah and Kelly Clarkson to Kristin Chenoweth and Christopher Plummer -- arrives on Blu-ray and DVD on February 20.
The release comes with more than an hour of bonus materials including the "Star-aoke: Sing Along with Bo & Friends," a dance along to "Life Is Good" by A Great Big World, crafting and baking with "how-to" videos, and a lot more.
"The Florida Project"
Willem Dafoe earned an Oscar nomination for his performance in this indie drama, which co-stars Brooklynn Prince and Bria Vinaite in breakout roles. The movie arrives on Blu-ray and DVD on February 20, including bloopers and outtakes, cast and crew interviews, and the featurette "Under the Rainbow: Making The Florida Project."
"Mute" (Netflix Original) Netflix's "Seven Seconds" Season 1 (Netflix Original)
Regina King stars in this Netflix series premiering February 23.
"How far will you go for justice? Tensions run high in Jersey City after a white police officer accidentally hits and critically injures a black teenager.""FullMetal Alchemist" (Netflix Original)
This live-action film adapting the popular manga and anime series has done very well in Japan, and it's coming to Netflix on February 19. "Fullmetal Alchemist" follows two brothers, Edward and Alphonse Elric, who learn alchemy in order to bring back their deceased mother.
According to "The Frankenstein Chronicles" Season 1 and Season 2 (Netflix Original)
Netflix picked up Sean Bean's popular British period crime drama series, and will stream both seasons starting February 20. In this re-imagining of Mary Shelley's classic novel, Bean plays an 1830s London War veteran Inspector John Marlott. In the six-episode first season, Marlott discovers a crude assembly of body parts in a grotesque parody of a human form.
***
TV Worth Watching
"The Walking Dead" Season 8 Midseason Premiere (Sunday on AMC at 9 p.m.) It's time to say goodbye to Carl Grimes. TWD Season 8 returns February 25 with a supersized episode continuing the All Out War between Rick and Negan, but centered around Rick's bitten son, Carl.
"Ash vs. Evil Dead" Season 3 (Sunday on Starz at 9 p.m.)
If you're interested in a different type of horror, why not switch over to Starz for the new season of Bruce Campbell's series. In the Season 3 premiere, demon-hunter Ash returns to action when mankind is threatened by a Deadite plague.
"Celebrity Big Brother" Finale (Sunday on CBS at 8 p.m.)
This season was too short! Our favorite love-to-hate summer series finally launched a celebrity edition, but only for a couple of weeks. The drama is already ending with Episode 13, airing February 25 from 8 to 10 p.m. Could Omarosa somehow win it all?
"Frontline's Bitter Rivals: Iran and Saudi Arabia" (Tuesday on PBS at 9 p.m.)
Feed your brain with some reality alongside the reality TV. On February 20 and 27, "Frontline" will premiere this three-hour, two-night deep-dive special, which "paints American television's most comprehensive picture of the dangerous political rivalry between Iran and Saudi Arabia that has reshaped the Middle East and plunged the region into war."
Want more stuff like this? Like us on Facebook.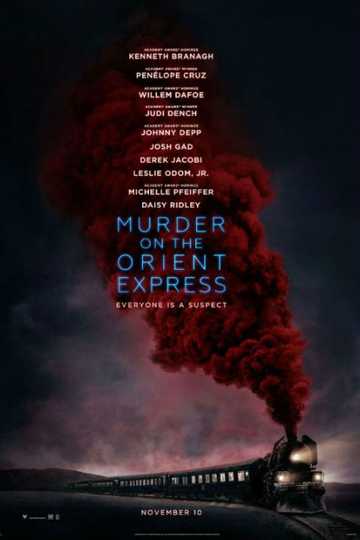 "Everyone is a suspect"
1 hr 54 min
Nov 10th, 2017
Genius Belgian detective Hercule Poirot investigates the murder of an American tycoon aboard the Orient Express train. Read the Plot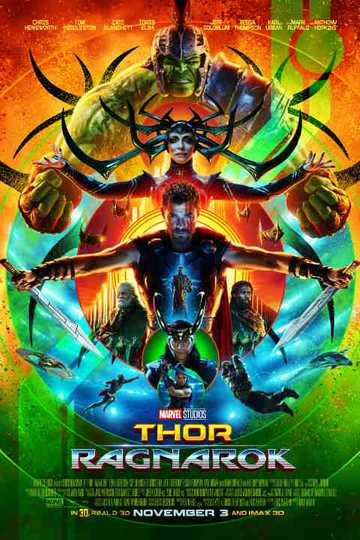 "No Hammer. No Problem."
Thor is imprisoned on the other side of the universe and finds himself in a race against time to get back to Asgard to stop Ragnarok, the destruction of his home-world... Read the Plot