 We lost a great one.
British actress "The Vicar of Dibley," and also for playing Hugh Grant's sister Honey in the 1999 romantic comedy "Notting Hill."
Chambers died on February 21 from "natural causes" (meaning no foul play); no further official details were shared, but reports are suggesting she suffered a heart attack. She was 53.
Dawn French and Emma Chambers worked together on "Vicar of Dibley" for 13 years.
I was regularly humped like this by the unique & beautiful spark that was Emma Chambers. I never minded. I loved her. A lot . pic.twitter.com/imzkoyKja9

— Dawn French (@Dawn_French) February 24, 2018

Hugh Grant also shared praise for his on-screen sister:
Emma Chambers was a hilarious and very warm person and of course a brilliant actress. Very sad news.

— Hugh Grant (@HackedOffHugh) February 24, 2018

James Dreyfus, who played Martin in "Notting Hill," shared his own tribute:
RIP the wonderful and talented Emma Chambers. Unique,& unspeakably funny. Too young. Thoughts with her family. X

— James Dreyfus (@DreyfusJames) February 24, 2018

Richard Curtis was the writer/producer of "Notting Hill" and wrote/co-executive produced "The Vicar of Dibley." He shared a statement on Chambers' death with Entertainment Weekly. Here's part of his tribute:
"I suppose I particularly remember those jokes at the end of each episode of The Vicar of Dibley. They were always done right at the end of the recording — with no time left — and were big feats of complicated remembering, and she was always completely accurate, completely innocent, completely hilarious. She has that classic and hard-to-find combination of being very, very accurately funny, while also seeming to be very, very truthful and real."
Fans, friends, and more colleagues shared their heartbreak at the loss of this beloved actress:
Very sad to hear of the passing of Emma Chambers (from Vicar of Dibley and more). There isn't enough laughter in the world. pic.twitter.com/yLvqG45kTa

— Monty's Dog Nigel ???? (@montysdognigel) February 24, 2018
So sad to hear the news about Emma Chambers. Even after watching Notting Hill countless times she still always makes me laugh ❤️ RIP pic.twitter.com/k9Jho731ed

— Niomi Smart (@niomismart) February 24, 2018
I'm utterly deverststed to hear of the passing of Emma Chambers.. She once left me a giggling voicemail where she was hilarious, kind and made me smile for a week! One of my all time favourite actors whose works will continue to make us laugh for so many years to come! Xx

— Ollie Locke (@ollielocke) February 24, 2018
Such sad news that #EmmaChambers has passed away. I worked with her in Sheffield Rep in 1991. She had such a quick wit and so naturally gifted and funny and great company. Thinking of her family. Gone too soon.❤️

— Jason Watkins (@Jason__Watkins) February 24, 2018
Very sad about Emma Chambers. A lovely, warm and hugely gifted person.

— Rufus Sewell (@FredrikSewell) February 24, 2018
Emma Chambers is survived by her husband, Ian Dunn.
Want more stuff like this? Like us on Facebook.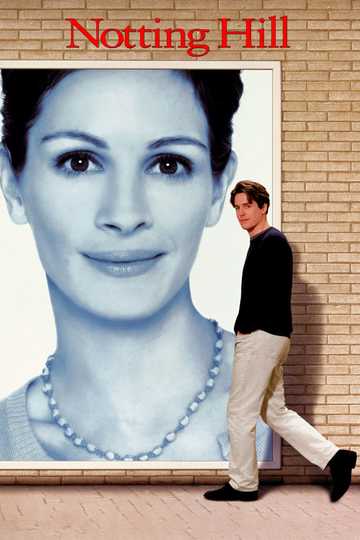 Notting Hill
William Thacker is a London bookstore owner whose humdrum existence is thrown into romantic turmoil when famous American actress Anna Scott appears in his shop. A chance encounter over spilled orange juice... Read More