 It's safe to say Nicolas Cage is a Superman superfan.
He named one of his sons Kal-El, in honor of Superman's birth name. He owned a copy of Superman's 1938 comic book debut, and sold it for a record $2.1 million. He was supposed to play the Man of Steel in Tim Burton's "Superman Lives" movie before that fell apart in the late 1990s. (At least it got a documentary, "The Death of 'Superman Lives': What Happened?")
And now he'll finally get to play Superman ... or at least voice him.
According to USA Today, Cage will voice Superman in the upcoming animated movie "Teen Titans GO! to the Movies." In other announced cameos, singer Halsey will voice Wonder Woman, and rapper Lil Yachty is Green Lantern.
"Every superhero in the DC Universe has an impact on the fans, so we felt a great responsibility to find a voice for each character that would not only suit the role, but the playful tone of the Titans, and we're thrilled with our cameo cast," says executive producer Sam Register.
So it's just a cameo role, and a voice one at that. But it's something. And if he does a great job, maybe DC will draft him for a live-action movie. They're supposedly launching a banner separate from the DCEU, and if they can give Joaquin Phoenix a Joker origin story, maybe there's a project in the workshop for ol' Nic. If not Superman, we wouldn't say no to Cage as the new Lex Luthor.
"Teen Titans GO! to the Movies" opens in theaters July 27.
Want more stuff like this? Like us on Facebook.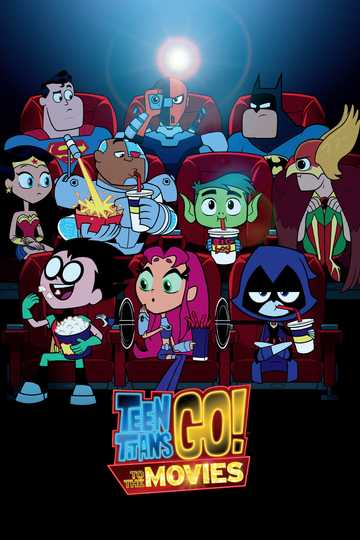 Teen Titans Go! To the Movies
All the major DC superheroes are starring in their own films, all but the Teen Titans, so Robin is determined to remedy this situation by getting over his role as a sidekick and becoming a movie star.... Read More