 Alas, you can't really visit Wakanda, but you can go to WakandaCon!
A convention inspired by "Black Panther" will be held in Chicago this summer. (Sorry, Wauconda, Illinois.)
According to the official WakandaCon site, the convention will feature "Afro-futurism, tech, and entertainment" and "black superheroes in film, gaming, television, and comic books."
The organizers said in a statement that they "wanted a space to gather and talk about everything African-Americans are passionate about" after they saw 'Black Panther.'" They hope WakandaCon will be "for black people to look past the present and into our future."
WakandaCon will be held at the Hilton Chicago from August 3 to August 5. So far, no actors in the film have been announced as guests.
A "full-access passport to Wakanda" will cost you $35.00 (plus ticketing fee). But even if you can't make it to Wakanda, er, Chicago, you can buy a digital pass for $10.
The site answers all your questions, such as "Y'all [the organizers of the convention] black?" (Answer: "We sure are") and "Do you have to be black to attend?" (Answer: No way! All citizens of Wakanda are welcome to attend!")
Okay, one question not answered: How harshly will footwear be judged? Are comfy sandals okay?
[Via Slashfilm]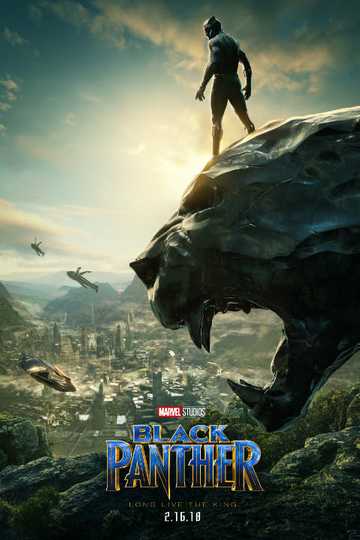 Black Panther
King T'Challa returns home from America to the reclusive, technologically advanced African nation of Wakanda to serve as his country's new leader. However, T'Challa soon finds that he is challenged for... Read More