 We're getting another "Conjuring" film next year, we're just not sure which one.
Warner Bros. announced today that the company will release an untitled Conjuring universe film on July 3, 2019. It could be either "The Conjuring 3" or the spin-off "The Crooked Man" (featuring the creepy character first seen in "The Conjuring 2").
Next up in the adventures of occult investigators and Ed and Lorraine Warren (played by Patrick Wilson and Vera Farmiga) is "The Nun." Corin Hardy ("The Hallow") directs the spinoff about the Marilyn Manson-esque nun that haunts Lorraine Warren in "The Conjuring 2." That's in theaters September 7.
So which film is closer to being a reality? "Conjuring 3" or "The Crooked Man"? Hard to say.
"We've been working hard on Conjuring 3," James Wan, who also directed the first "Conjuring" film, told EW last year. "We want to make sure that the script is in a really good place. With how much people have loved the first two 'Conjuring' [films], I don't want to rush in to the third one if possible."
As for "The Crooked Man," Wan said, "We think we have a really exciting story. What we want to do, with The Conjuring universe, is we want each of our little offshoots to have a very different flavor. So, for example, 'Annabelle' is the classic sort-of haunted doll subgenre. And with 'The Crooked Man,' I would love to push it more down somewhat of that dark fairy tale, and more whimsical, subgenre. I love the idea that, within the Conjuring universe, each of our little movies all have their own flavor, so that way they don't feel like they're the same films."
[Via EW]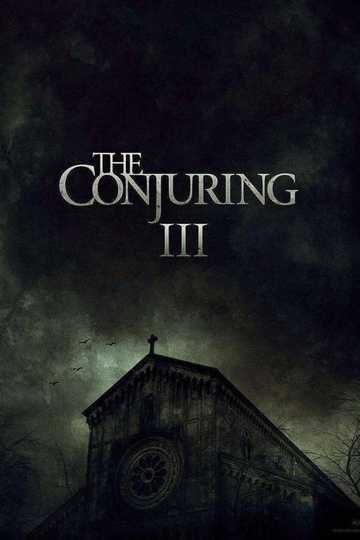 The Conjuring: The Devil Made Me Do It
A chilling story of terror, murder and unknown evil that shocked even experienced real-life paranormal investigators Ed and Lorraine Warren. One of the most sensational cases from their files, it starts... Read More