 The world premiere of "Avengers: Infinity War" was held in Los Angeles on Monday night, featuring the biggest stars of the MCU and plenty of excitement over the first chapter of the conclusion of the "Avengers" series. And according to those lucky attendees who got to see the film for themselves, the flick is both "everything you want, [and] nothing you expect."
The consensus from the stars, fans, and journalists in attendance was that the film, while perhaps a bit overstuffed (have you heard how many characters this flick features?!), is nothing short of "epic," and features an emotional rollercoaster that reaches heights of lightness, laughter, and triumphs, but also plenty of lows full of "emptiness" and "despair." Writer-director Kevin Smith declared the movie a "masterpiece" (and was apparently so high on the flick that he forgot about the very social media embargo pictured in his tweet), but also cautioned fans that "it's gonna be a looooong year until @Avengers 4..."
I am overwhelmed. The movie is epic beyond compare. LOVED it. My legs are still shaking. It's a gigantic @Marvel masterpiece. So much to say but I'll stay Silent Bob til Monday so as not to slip in spoilers. Suffice to say it's gonna be a looooong year until @Avengers 4... pic.twitter.com/aHnsgj5MK0

— KevinSmith (@ThatKevinSmith) April 24, 2018
Check out some more hyperbolic reactions -- including some pretty clever emoji-only reviews -- below.
"Avengers: Infinity War" is the culmination of the last 10 years in the MCU, coming to a point of flawless action, dramatic effect, and a breathtaking appeal for its fans. It is an impeccable achievement in both direction and visuals. (1 of 2) #Avengers#InfinityWarpic.twitter.com/DVcxtI3Scs

— Clayton Davis (@AwardsCircuit) April 24, 2018
"Avengers: Infinity War" puts all the stakes on the table. It could be "Empire Strikes Back" of superhero films, where you are put through the ringer OR Marvel could renege on everything we witnessed, & spit in the face of its fans in Part 2. Hope not #Avengers#InfinityWar 2/2 pic.twitter.com/pF3tCqxlAh

— Clayton Davis (@AwardsCircuit) April 24, 2018
#InfinityWar Emoji Pre-Review: ????????????????????????????????☠️☠️☠️☠️☠️☠️☠️☠️☠️☠️☠️☠️☠️☠️☠️☠️☠️☠️☠️☠️☠️???? (embargo for actual reviews lifts 4/24 6pm EST!)

— Grace Randolph (@GraceRandolph) April 24, 2018
Non-spoiler AVENGERS: #INFINITYWAR emotions:, in no particular order: ????????????????????????????????????????????????????????????????????????????????????????????????????????????????????????????????????✨⚡️⚡️⚡️????

Not saying ANYTHING else.

— Anthony Breznican (@Breznican) April 24, 2018
Laughter. Fights. Tough decisions. Triumph and emptiness. @Avengers has it all. I feel the weight of what I just saw and the journey of the last ten years bearing down. Mama needs a drink. Wow. #infinitywar#ThanosDemandsYourSilence

— Grae Drake (@graedrake) April 24, 2018
#InfinityWar is everything you want, nothing you expect. It's funny, surprising, dark, filled with delightful interplay between characters never seen on screen before. I know many filmmakers say they are trying to make a sequel in the vein of Empire Strikes Back, this succeeds.

— Peter Sciretta (@slashfilm) April 24, 2018
#InfinityWar is mostly great, somehow managing to mix all the elements of the MCU into one big mix-tape of fun, thrills, emotion... and despair. The ending is brilliant.

— Scott Collura (@ScottCollura) April 24, 2018
Another thing: I've been reviewing films for decades now, and I have never heard an audience react to the end of a film like the #InfinityWar audience reacted tonight. It was an astonishing experience. (And it's another reason I want to see the film again in a packed house.)

— Tasha Robinson (@TashaRobinson) April 24, 2018
Infinity WOW! #InfinityWar. Lots of payoffs. Stay till the very END. That's all I'm saying. pic.twitter.com/ch7adyFK21

— Brian Tong (@briantong) April 24, 2018
The full review embargo will be lifted at 6 p.m. EST tonight. Expect plenty more details from critics then (or, if you'd prefer to go into the film completely blind, you should probably keep off of the internet entirely until you can see the flick for yourself).
"Avengers: Infinity War" officially opens this Friday, April 27.
[via: Twitter Moments]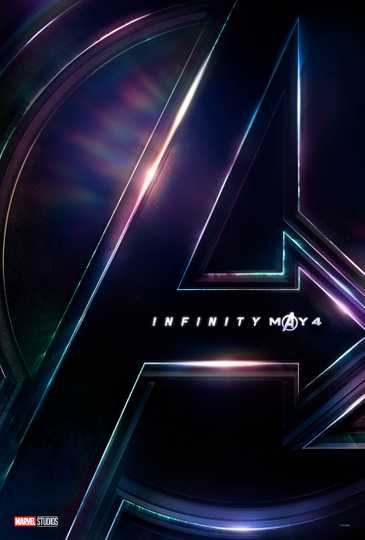 Avengers: Infinity War
As the Avengers and their allies have continued to protect the world from threats too large for any one hero to handle, a new danger has emerged from the cosmic shadows: Thanos. A despot of intergalactic... Read More