 How did Han Solo become, well, Han f---ing Solo? Fans will finally get the ne'er-do-well's back story in "Solo: A Star Wars Story."
Lucasfilm released a featurette, "Becoming Solo," that has the standard cast soundbites, with director Ron Howard teasing the rite of passage and tests that the young Han (Alden Ehrenreich) undergoes on his journey through that galaxy far, far away.
More interesting are the new bits of footage that weren't in the previous trailers or TV spots. There are more flashes of Han's interactions with Chewbacca and Lando Calrissian (Donald Glover), his piloting abilities, and that reckless, devil-may-care attitude that Harrison Ford carried off so easily in the original trilogy and "The Force Awakens."
"Solo" also stars Woody Harrelson, Emilia Clarke, Thandie Newton, Phoebe Waller-Bridge, Joonas Suotamo, and Paul Bettany, and opens in theaters May 25.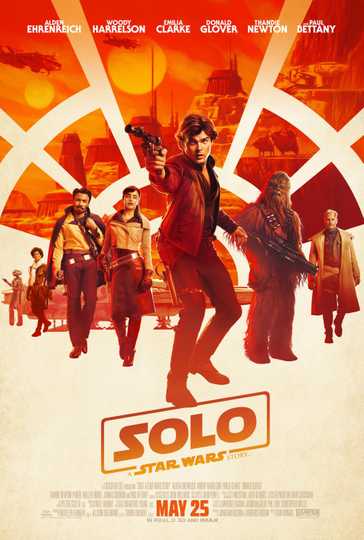 Solo: A Star Wars Story
Through a series of daring escapades deep within a dark and dangerous criminal underworld, Han Solo meets his mighty future copilot Chewbacca and encounters the notorious gambler Lando Calrissian. Read More