 Of course Lando Calrissian has a cape for every occasion.
Lucasfilm released another behind-the-scenes featurette from "Solo: A Star Wars Story," and this one is hosted by Donald Glover, who plays the debonair rogue. Glover takes viewers on a tour of the Millennium Falcon, which he owned for some time before famously losing it to smugger Han Solo (Alden Ehrenreich).
Glover shows off the ship's living quarters (including a stylish bar), but the highlight is definitely Lando's cape room. "I got every cape," the actor smirks gleefully. "I got an everyday cape. Sister's wedding cape. Intergalactic President's Day cape."
Then, he pulls out a furry number. "This is just if someone gets cold cape."
Glover is incredibly charming in the video and it's clear he's the perfect choice to play Lando. His moments in the trailers and TV spots have already made Glover's performance a highly-anticipated one.
"Solo: A Star Wars Story" opens May 25.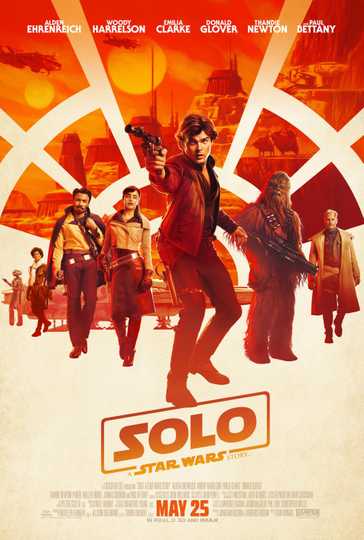 Solo: A Star Wars Story
Through a series of daring escapades deep within a dark and dangerous criminal underworld, Han Solo meets his mighty future copilot Chewbacca and encounters the notorious gambler Lando Calrissian. Read More