 SPOILERS AHEAD FROM INFINITY WAR.
"Guardians of the Galaxy" director James Gunn is a sadist already broke fan hearts over Groot, and he just did it again.
You may recall how James Gunn casually revealed that original Groot had died, and Baby Groot was actually his son. That was a surprise to many fans who thought Groot was always Groot, just changed. Baby Groot grew into Moody Adolescent Groot in "Avengers: Infinity War," but the heartbreak didn't end there.
Groot was one of the 50 percent to be vaporized by Thanos at the end of "Infinity War." As if that wasn't sad enough, Gunn translated Groot's final words to Rocket Raccoon (Bradley Cooper), who was one of the few to survive:
SPOILER...
.
.
.
.
.
.
.
.
.
.
.
.
.
.
"Dad"

— James Gunn (@JamesGunn) May 6, 2018

Wow. Just wow.
That hurts the soul ????

— Joe Green (@TheMoonBearMan) May 6, 2018
Now James Gunn is taking his usual heat for casually breaking more hearts on Twitter.
I'm sorry! He asked! It's in the script!

— James Gunn (@JamesGunn) May 7, 2018
I knew my answer to the spoiler question last night was touching and sad, but I really did not expect to wake up to so many tweets of people telling me they're crying. Sorry for that if you're at work or whatever. But it means a lot to me you love the characters as much as I do. https://t.co/r0LM6TPzYd

— James Gunn (@JamesGunn) May 7, 2018
Oh no it's completely true.

— James Gunn (@JamesGunn) May 7, 2018

That sonofagunn! He could've let the Russo Brothers handle that heartbreaker, since they directed "Infinity War." But he can't help himself. At least we can count on him for honest answers.
"Avengers 4" had better find a way to reunite Rabbit and Tree or the fans themselves may become the new Marvel villains and seek vengeance.
"Avengers 4" opens a year from now.
Want more stuff like this? Like us on Facebook.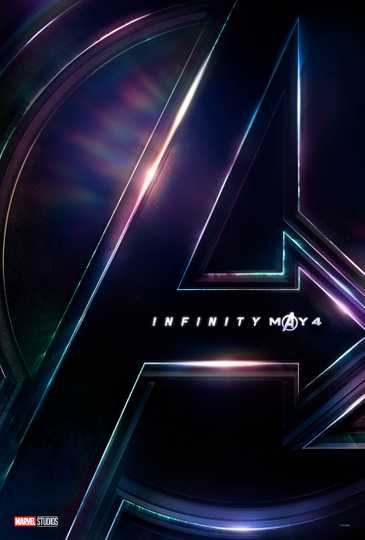 Avengers: Infinity War
As the Avengers and their allies have continued to protect the world from threats too large for any one hero to handle, a new danger has emerged from the cosmic shadows: Thanos. A despot of intergalactic... Read More