 UPDATE: Well, that didn't last. Sounds like something got lost in translation between Lucasfilm boss Kathleen Kennedy and Premiere France. After Premiere's story from Cannes, quoting Kennedy as saying Lando would get the next "Star Wars" standalone film, Lucasfilm updated with a correction/clarification:
Here's Premiere's updated post (translated from French):
"Following the publication of our article, Lucasfilm informs us that there would have been a misunderstanding between our journalist and Kathleen Kennedy. "We would love to tell a story about Lando Calrissian one day, but it's not relevant, it would be fun to tell the story of Han and Chewie ..."
That's still getting things second-hand from Premiere in a translated version from the original French. Long story short, we got our Lando hopes up for nothing. But maybe that's good news for Obi-Wan? Or just good news for anyone who wants a "Solo" sequel.
Original post:
So ... not Obi-Wan?
"Solo: A Star Wars Story" opens in theaters May 25, and it's been getting mostly positive reviews. Donald Glover's Lando Calrissian has earned almost universal praise, continuing the Lando love Billy Dee Williams started back in 1980 with "The Empire Strikes Back." "Solo" screened during the Cannes Film Festival, and Lucasfilm President Kathleen Kennedy seemed to announce the next movie. Here's what she said, via Premiere France:
"We think that the next spinoff will be dedicated to Lando Calrissian. Of course, there are still many stories to tell about Han and Chewbacca, but Lando will be next."
Han Solo actor Alden Ehrenreich has a three-film contract with Lucasfilm, so we're expecting more from him. There's also been talk -- for a long time now -- of an Obi-Wan spinoff for Ewan McGregor. There was even talk that Obi-Wan's standalone was next. But it sounds like Lucasfilm wants to strike while the iron is actually hot and go directly into a Lando spinoff.
Kennedy didn't share more details -- like a start date or film premiere date. More details, and maybe clarifications, will come later.
[Via: ScreenRant]
Want more stuff like this? Like us on Facebook.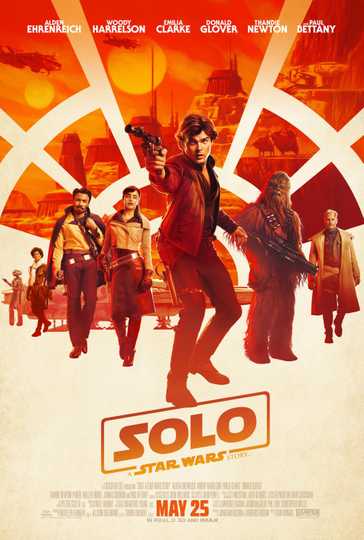 Solo: A Star Wars Story
Through a series of daring escapades deep within a dark and dangerous criminal underworld, Han Solo meets his mighty future copilot Chewbacca and encounters the notorious gambler Lando Calrissian. Read More