 Say what you will of Tom Cruise, but the guy can do a stunt.
The actor is well-known for performing much of his own stuntwork (and injuring himself in the process). That dedication really pays off in the new trailer for "Mission: Impossible - Fallout," which is jam-packed with footage of fight scenes, car chases, and of course, Cruise jumping off buildings and dangling from a helicopter. It's what he does.
This trailer gives us a bit more insight into Henry Cavill's character, a deadly CIA operative who is an antagonist to Ethan Hunt. The CIA is called in when dastardly villain Solomon Lane (Sean Harris) escapes.
The usual suspects are all back, including Simon Pegg as Benji, Ving Rhames as Luther, and Rebecca Ferguson as Ilsa Faust. Alec Baldwin returns as Ethan's boss, as does Michelle Monaghan as Ethan's wife. Angela Bassett and Vanessa Kirby join in the fun for the first time.
"Mission: Impossible - Fallout" opens in theaters July 27.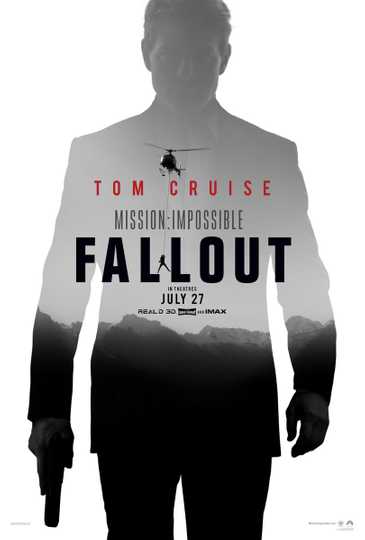 Mission: Impossible - Fallout
When an IMF mission ends badly, the world is faced with dire consequences. As Ethan Hunt takes it upon himself to fulfill his original briefing, the CIA begin to question his loyalty and his motives. The... Read More