 Meeting Emilia Clarke would be great and all, but it'd be even more so if she'd introduce us to her mom.
The "Solo: A Star Wars Story" actress recently appeared on "The Graham Norton Show," and she told a hilarious story about her mother. It turns out Clarke's mom, Jennifer, has quite the sense of humor. As her daughter tells it, Jennifer Clarke managed to buddy up with the Star Wars franchise's merchandise director and get free merch, and then she used it for a practical joke.
Emilia Clarke described being "blown away at how much merchandise there is" when it started arriving at her mom's door. However, the goods didn't stay there. Soon, the actress got a surprise.
"She thought it would be really funny if I came home and it was everywhere in my room," she told host Norton through laughter.
Norton then showed his audience Jennifer Clarke's handiwork. She put what looks like a "Solo"-themed duvet on her daughter's bed along with five different "Solo" pillows -- and all of them have Emilia Clarke's face on them. According to the actress, this is why she's single.
Dare we call this the mother of practical jokes? Watch below.
"Solo: A Star Wars Story" hits theaters May 25.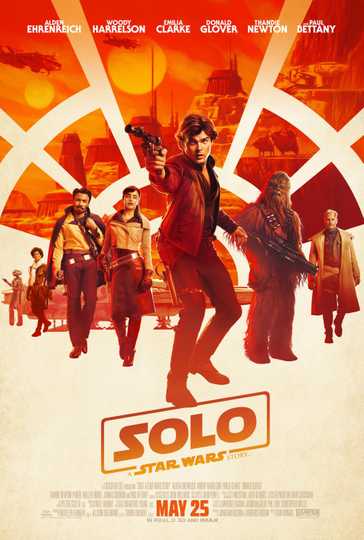 Solo: A Star Wars Story
Through a series of daring escapades deep within a dark and dangerous criminal underworld, Han Solo meets his mighty future copilot Chewbacca and encounters the notorious gambler Lando Calrissian. Read More